He might be just Ken, but Ryan Gosling is also a Billboard Top 100 charting musician. 'I'm Just Ken', one of his musical excursions from the Barbie movie, has just scored the comedy movie actor his first appearance on the Billboard Hot 100 leaderboard, with the track officially debuting at No. 87.
The crooning power ballad, which is already being tipped for Best Song at the Academy Awards, features Gosling and the other Kens simulating a battle on horseback before ultimately realizing that they're "enough" and "great at doing stuff" through the healing powers of interpretive dance.
According to Luminate, the song, which was released on July 21 along with the rest of the Barbie soundtrack, has already amassed 5.2 million streams and 2,000 downloads. And if that wasn't Kenough, the new movie song also broke the top five in categories like Hot Rock and Hot Rock & Alternative Songs, where it ranked at No. 4 and No. 5, respectively. Not bad for someone whose job is literally just beach.
But the success of 'I'm Just Ken' is just the tip of a very pink iceberg. As a whole, Barbie: The Album, which was released on July 21, opened at No.1 on the Soundtracks charity and No. 2 on both the Billboard 200 and Top Album Sales charts.
This, according to Billboard, makes the Barbie movie's soundtrack the highest charting soundtrack since the Disney movie Encanto, which dominated the Billboard 200 for the first three months of 2022. Barbie: The Album has also broken the record for the highest chart debut for a full-length theatrical soundtrack since 2019's live-action Disney remake of The Lion King. The soundtrack for the musical, which featured Beyoncé, also charted at No. 2 on the Billboard Top 200.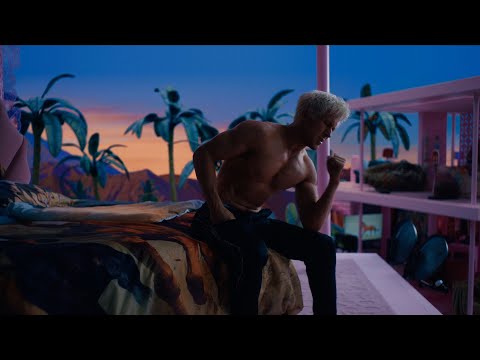 However, it's worth noting that while this is Gosling's first appearance on the Billboard Hot 100, this isn't the first time his musical movie roles have entered the charts. His version of 'City of Stars,' the flagship song from 2016's La La Land, was the top entry on the Jazz Digital Song Sales chart for two weeks.
I just hope his cover of 'Push', the best movie song, gets the same kind of attention soon — it's a masterclass in cursive singing and doesn't deserve to be taken for grant-huhd.
For more on our own pink world, check out our Barbie review, Barbie ending explained, and explainers detailing all the Barbie Easter eggs, Allan, Skipper, Ruth, The Narrator, how to watch The Barbie movie, and everything we know about the Barbie 2 release date.