Who is The Narrator in the Barbie movie? From day one, we knew the Barbie movie was going to be different. And including a narration is a cinematic technique that we don't often see nowadays, so it's a testament to the creative thinking of director and screenwriter Greta Gerwig.
Ever since the first Barbie teaser was released, The Narrator has been a consistent presence throughout, and continues to be throughout one of our favorite new movies of 2023. (You can read our full breakdown in our Barbie review!)
But who exactly is The Narrator, and who in the Barbie cast plays them? We've got everything you need to know about this vocal guiding force, so read on to get the lowdown on The Narrator in the Barbie movie.
Who is The Narrator in Barbie?
The Narrator is the omnipresent voice that narrates throughout the Barbie movie, and is voiced by Helen Mirren.
Quite frankly, it's iconic casting behavior to rope in one of the best actors of all time to narrate your movie. And since Helen Mirren is the best part of the 1923 cast, she's a firm favorite of The Digital Fix.
There's a lot of existential debate going on in what serves as the best comedy movie of 2023 so far, so it proves pretty useful to have a Voice of God talking us through the context and introducing us to the world of Barbieland. (If you haven't seen the movie yet, you can hear an sample of The Narrator in the teaser trailer below.)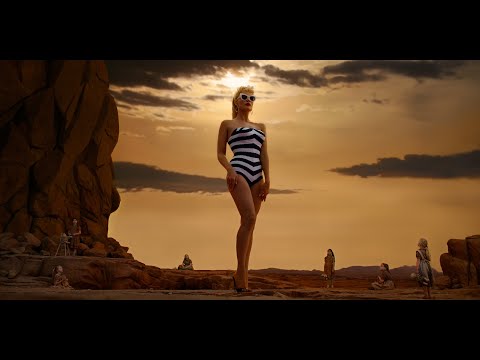 The Narrator not only introduces us to the invention of Barbie, but also breaks down the existence of Barbieland and the Barbies within it. The Narrator then appears several times throughout the movie, mostly to make meta jokes. (One such example is her telling us that Margot Robbie is the wrong choice to play an 'ugly' version of Barbie.)
Overall, we think that having a narrator gives the Barbie movie a storybook feel, and definitely adds to the sense of adventure. Plus, it mimics the idea of narrating dolls when you used to play with them as a child, so it's actually quite a neat Easter egg when you think about it.
If you need to know more about the Barbie movie, don't miss our guides on the Barbie ending explained, the Barbie post-credit scene, and our breakdowns of why Ken hates Ken. You can also find out if there's a Barbie 2 release date on the way, and find out what we thought of the other best movies of 2023 with our Oppenheimer review.
Don't forget about our list of the best comedy movies, and see why we think the Barbie movie's body diversity couldn't have come at a better time!