Life is plastic (it's fantastic) is the motto of Greta Gerwig's Barbie. Mattel's pioneering toy line has finally got the live-action treatment, with Margot Robbie adding another pop culture icon to her repertoire – move over Harley Quinn.
We've actually been watching Barbie movies since 2001, with 42 movies from Barbie in the Nutcracker through to Barbie: Skipper and the Big Babysitting Adventure. Still, Gerwig's Barbie is widely considered one of the best comedy movies of the year (If not one of the best movies, period. Check out our Barbie review for more on that) and is already getting early Oscar buzz. So to celebrate the film's incredible success, here are 10 Barbie Easter eggs you might've missed.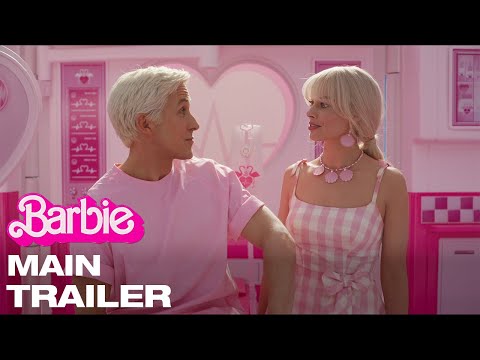 A shortage of pink
There's a lot of pink in Barbie, which is hardly surprising given it's the doll's signature color palette, and screenings are flooded with fans wearing it. Barbie's set design is ambitious and slaps pink everywhere, but according to Architectural Digest, it created an international shortage of the color.
The fluorescent shade of Rosco paint ran out because of Barbie, but that isn't the only interesting bit of set design. Gerwig and the team built an entire Barbie Land without the use of CGI in London. As well as painted backgrounds for the blue sky, the designers built giant houses for each of the Barbies.
Because each Dreamhouse had no walls, the actors had to be held on wires to ensure they didn't topple off the sides. Everything was reduced by 23% to create the signature oversized style of the dolls in their houses.
Ruth Handler
The legendary Rhea Perlman plays Barbie creator Ruth Handler, with the Matilda actor acting as something of a guide to Robbie's stereotypical Barbie. The real Handler co-founded Mattel with her husband and served as its first President until 1975. There's a joke about Mattel's lack of female presidents. We had Jill Barad from 1997-2000 and Margo Georgiadis holding the position for just 14 months.
Barbie also references the Handlers being forced to resign from Mattel due to falsifying financial documents. Ruth Handler passed in 2002, leading to Will Ferrell's Mattel CEO joking that her ghost still haunts one of the floors. The movie also mentions Handler's daughter, Barbara, who was named after Barbie.
Robbie's Stereotypical Barbie goes by the name Barbara Handler by the end of the movie, but Ruth's real-life Barbara sneaks in a cameo. When our Barbie is upset at the bus stop, Barbara Handler is the elderly woman who she speaks to.
The Tragedy of Allan
Barbie reminds us, "There's only one Allan," with Michael Cera's fashion-forward doll being ostracised compared to the Kens. That's because the original Allan was an outcast of the Barbie family.
Introduced in 1964, Allan was supposed to be Ken's "buddy" but raised a few eyebrows that the pair were sharing more than just a wardrobe. Although it's never confirmed, Barbie heavily suggests that Allan is holding a candle for Ken, and as Barbie rejects Ken's advances, there could be hope for Allan in the inevitable Barbie sequel.
Following a lackluster reception, Mattel's Allan doll was phased out in 1966 and remained MIA until he returned in 1991. His return hammered home his sexuality by marrying the equally controversial Midge.
Pregnant Barbie
Speaking of Midge, Emerald Fennell plays Barbie's BFF and is sporting a noticeable bump in Barbie. Midge was introduced in 1963 and sported freckles and less makeup to combat complaints Barbie was 'too sexy.' Midge was discontinued in 1965 but returned to Barbie's side in 1988 and finally stepped into the limelight for the "Happy Family" controversy of 2003.
A year after Midge and Allan tied the knot, a pamphlet featured them with two children, although these dolls were mysteriously never released. A decade later, the "Happy Family" line featured two young kids, as well as baby Nikki as a fetus in Midge's removable womb.
If accusations of promoting young pregnancy weren't enough, Midge wasn't wearing a wedding ring and was sold without Allan. Walmart quickly pulled the doll and resold a sans-bump Midge with a cutout of Allan. Helen Mirren's narrator even says, "Let's not show Midge, actually. She was discontinued by Mattel because a pregnant doll is just too weird."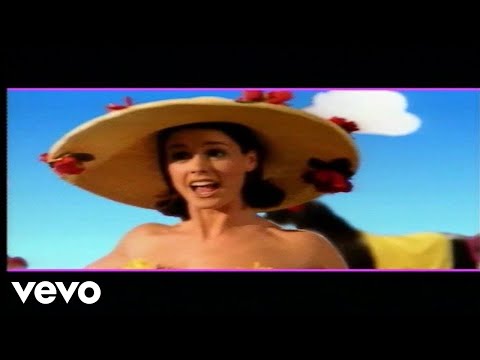 Come on, Barbie, let's go party
With Barbie being brought into 2023 with more than a fresh lick of pink paint, Aqua's "Barbie Girl" has also had a makeover. The 1997 song has been the staple of many a school disco, but revamped for Barbie, the Danish band is only sampled.
Speaking to Rolling Stone, Robbie takes credit for "Barbie Girl" appearing in the movie at all. When Robbie was concerned the track wouldn't feature, Gerwig apparently said, "Don't worry, we're going to find a cool way to incorporate it." When Nicki Minaj and Ice Spice were announced, Robbie reportedly said, "'Together? Are you joking?!' I just knew immediately that all my girlfriends were going to lose their minds."
We're amazed any version of the song appears, as Variety reminds us of bad blood between Mattel and Aqua. The toy giant tried to (unsuccessfully) sue for copyright infringement, and as well as not being a fan of the song's lyrics, had a serious problem with Ken dismembering Barbie's arm.
The Skipper Incident
Barbie escaping into the real world apparently isn't the first time we've slipped through the barriers of reality. The corporate goons at Mattel mention the Skipper incident, with the implication that Barbie's younger sister had previously escaped.
Skipper first appeared in 1964 and was created to deal with Barbie's controversial sex symbol status. Redesigned in 2009, the modern Skipper is a tech-savvy teen with a colored streak in her hair. The Nevers' Emma Ford isn't the only Skipper who appears in Barbie, with Hannah Khalique-Brown playing a controversial revamp of Barbie's little sister.
America Ferrera's Gloria says she has a Growing Up Skipper doll. The 1975 overhaul saw Skipper grow an inch if you twisted her arm. Because it was supposed to represent puberty, her breasts also grew. This unsurprisingly caught some unwanted attention from parents and led to her being put back in the box.
Canceled Barbies
Kate McKinnon's Weird Barbie is the warden of outcasts, meaning her house is full of divisive dolls. We see Video Girl Barbie (Mette Narrative) bringing back the 2010 doll that was canned due to worries from the FBI it could be used as a hidden camera.
The most obscure is the inclusion of Proust Barbie (Lucy Boynton), while Stereotypical Barbie says the smell of her box is like a "Proustian memory." It's not just Allan flying the rainbow flag in Barbie, with Rob Brydon portraying the unfortunately named Sugar Daddy Ken and Tom Stourton playing Earring Magic Ken.
In particular, 1993's Earring Magic Ken was axed after connotations he was too 'gay.' The controversy only helped sales, and to this day, many claim Earring Magic Ken is the best-selling Ken doll of all time.
Bratz dolls
While Barbie has tried to retain an image of feminist power to become everything from a Nobel Prize winner to an astronaut, not every doll has been a pioneer. You might remember when MGA Entertainment tried to challenge Mattel with its bobble-headed Bratz dolls in 2001.
At a time Barbie was trying to do good, Bratz dolls were the mobile phone-obsessed girls remembered for their lip gloss-covered lips. Effectively being the 'Plastics' from Mean Girls, the Bratz dolls were quickly put in the crosshairs of Mattel due to them being created by ex-Mattel employer Carter Bryant.
Legal troubles are ongoing, but it seems like Barbie throws shade at the Bratz. Stereotypical Barbie comes across the mean girls, where Ariana Greenblatt's Sasha quickly tears her a new one. If you don't spot the comparisons, how about her name being Sasha – seemingly winking to the Bratz dolls being called Yasmin, Cloe, Jade, and Sasha?
Movies galore
There are a tonne of movie references, with The Godfather and the BBC's Pride and Prejudice both playing in the background. Barbie's whole arc feels similar to The Wizard of Oz, with Stereotypical Barbie wearing a pink gingham dress and posters for the 1939 epic appearing in Barbie Land.
The big one is the movie's opening, which echoes Stanley Kubrick's 2001: A Space Odyssey and even uses the same music. Ryan Gosling's Ken singing "I'm Just Ken" has a moment that looks like it's been pulled from Grease, and he also develops an obsession with mink coats to pay homage to Sylvester Stallone's Rocky.
You might've missed a deep cut to a very different kind of movie. If you thought linking to Oppenheimer with the Barbenheimer trend was off-brand, how about Barbie referencing the Synder Cut? Alexandra Shipp's Writer Barbie jokes that she feels like she's woken up from a reality where she's invested in Zack Snyder's infamous version of Justice League.
A biblical story
Comparing Gerwig's Barbie to the Bible might seem like a stretch, but at its core, the whole story mirrors the creation and creator. The more you think about it, Barbie Land is like the perfect Garden of Eden, with Barbie and Ken having to face the horrors of the real world.
Speaking to British Vogue, set decorator Katie Spencer said, "It's the whole Adam and Eve thing, that there's no shame. There's a real innocence to the way their life is." Gerwig has also said that Ken being created after Barbie is the reverse of Eve being created from Adam in Genesis.
Gerwig even told Time about how the moment Ruth Handler (Perlman) touches Barbie's hand honors Michaelangelo's The Creation of Adam: "It's on the same trajectory and angle as the Sistine Chapel," says Gerwig. "Nobody is going to notice that, so I have to say it." Ironic that it's this moment that gives Robbie's Stereotypical Barbie 'life.' Apparently, it's Robbie's favorite Easter egg.
For more intel on the world's best doll, take a look at our guides for Ruth, Allan, and Skipper, as well as the rest of the Barbie cast. If that's not enough, we've already done some digging to bring you what we know about a potential Barbie 2 release date.
Be sure to check out 20 things you didn't know about Barbie and see our feature on why the Barbie movie's body diversity couldn't have come at a better time. Finally, if you just want something new to watch, we have a guide to all the new movies coming in 2023 so you can plan your next cinema trip.