It's ironic that a movie about one of the most famous pieces of plastic in existence could become the most real movie we've seen in a long, long while. Barbie has come at a time when the cinematic universe is on a precipice. Three mega-budget flops have occupied the space in the past few months, and it's led audiences to hinge all their hopes for a great summer blockbuster experience on Barbie (and, of course, her harrowing opponent, Oppenheimer).
We put our trust in Barbie, and she's proven that she has our back. Following on from the rubbery likes of The Flash and Indiana Jones: Dial of Destiny, Barbie is one of the few new movies this year to have a tangibility to it.
Yes, the entire premise of the Margot Robbie movie hangs on the toy-like nature of Barbieland and the uncanny perfection of their existence, but there's no denying that it's real. The Barbie cast are able to interact with each other and their surroundings — a small requirement but, evidently, one that's very hard to meet nowadays.
The world-building is astounding, not just in the setting, but in all the toy-oriented details. The average Barbie fan will enjoy the aesthetic, and the hardcore Barbie nerds will be overjoyed by the deep pulls of lore. Although Mattel is at the forefront of this movie, both creatively and within the narrative, it's clear that Barbie is a movie made by fans, for fans.
Although Margot Robbie and Ryan Gosling have been at the forefront of the movie's marketing, Barbie is truly an ensemble piece. There isn't one weak link in the chain, with every Barbie and Ken bringing their own shine to their wide-eyed doll counterparts. That said, Margot Robbie delivers probably one of her most sincere performances to date and has earned a place as the best crier currently working in Hollywood.
Meanwhile, Ryan Gosling steals the show. Gosling has a profound understanding of physical comedy and impeccable comedic timing. He radiates something that feels completely unseen before with fellow actors of his caliber. As a man who initially made a career out of broodily staring at things, he may be one of the greatest comedic actors of his generation.
But to call Barbie 'a comedy' would be to over-simplify things. It does push itself into more dramatic territory and attempts to explore the nuances of womanhood, human emotion, and the great existential question of purpose. And the creative power of Greta Gerwig and Noah Baumbach is clearly up to the task, though the film's end perhaps doesn't quite come full circle enough to connect the narrative dots in an indestructible way.
Make no mistake, Barbie is incredibly funny. Everyone in front of and behind the camera is firing on all cylinders. Save for a few somewhat out-of-place pop culture references (why is there a Zack Snyder's Justice League joke in our Barbie movie? Why would the Barbies know about this?), the laughs come often and fiercely.
There's also a perfectly crafted pace, launching the audience through the story and wasting no time in moving from one fun sequence to another. It's usually the kind of pacing we crave when we want movies to "skip to the good part", but in Barbie, the entire movie is the good part.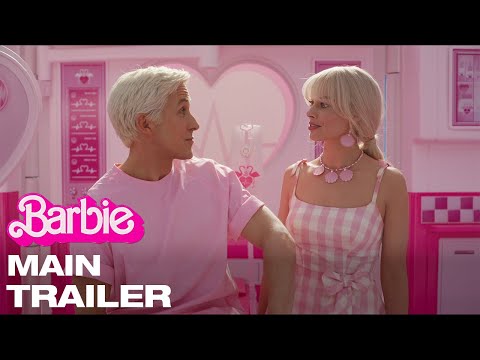 Surprisingly, there's nothing Barbie really lacks. The weaknesses are merely things that already exist in the movie that could have been tightened or refined just that little bit more. A stronger emotional link could have been woven throughout. The jokes could have been slightly less timely. And the soundtrack, while it matches the poppy, plastic-y nature of the brand, doesn't have as much impact as the album's marketing would have you believe.
But honestly? Barbie is too charismatic to criticize in any nit-picky way. When the packaging is this incredible and the doll this memorable, the few tiny flaws become easy to ignore.
Barbie releases in theaters in the US and UK on Friday, July 21, 2023.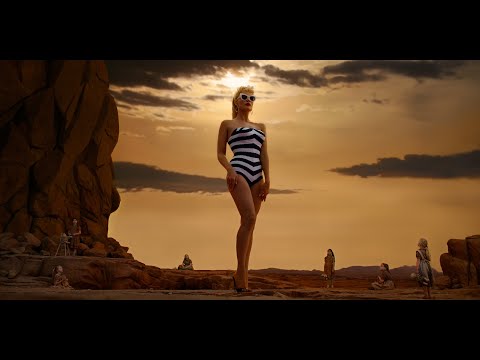 Looking for more Barbie in your life? Take a look at our features on why the Barbie movie's body diversity couldn't have come at a better time, and see which iconic toys should get a film next. And we've got answers to all your burning Barbie questions, such as: Is Barbie streaming? Is Billie Eilish in the Barbie movie? and What age rating is the new Barbie movie?
Elsewhere, check out everything else you need to know about the best new movies this summer with our Mission Impossible 7 review and our guide to the Oppenheimer cast.
Greta Gerwig's masterful comedy creation gives one of the most recognized toys in the world a heart. Outrageously fun, charismatic, and undoubtedly made with care, Barbie is the movie we've needed for a long time.