Life in plastic — it's fantastic. Or at least, that's what the Barbie movie is trying to suggest. And though we've still got a while to wait until the highly anticipated film hits our screens, the hype has got us thinking about what other famous toys we could see getting the big-screen treatment.
Because let's face it: nothing's off limits. When we've had a Super Mario movie, a Barbie movie, and supposedly even an upcoming Pop-Tarts movie, surely nothing is off the table? We hope not anyway, because in honour of the upcoming Barbie movie release date, we've sat down and brainstormed ideas for what would be the next hit toy-inspired flick.
And while these might not have Margot Robbie or Jack Black attached to them (yet), in this climate, we could feasibly see these films being greenlit any day now. …Seriously. We sent these out to studios about three months ago, and haven't heard anything back yet. So, really, any day now.

Stretch Armstrong: The Movie
Our pitch: A Joker-esque dark drama movie that recounts the troubled life of Stretch Armstrong. Starting from his days as an emotionally tortured orphan, Stretch grows up in the system, facing both disgust from the adult figures in his life and taunts from his fellow children due to his freakish abilities. As he grows up, he finds that his stretching powers aren't enough to solidify him as a superhero, so decides to become a villain instead.
Dream cast: Jeremy Strong as Stretch Armstrong, and Benedict Cumberbatch as his arch nemesis: Shrink Legweak
Dream director: Paul Thomas Anderson (Who will receive an Oscar nomination for his much-lauded work on the project.)
Tagline: This time, he's been stretched too thin.
YoYos
Our pitch: In the near future, Earth is plagued by attacks from the sky. Round spherical shapes plummet into the ground, collapsing skyscrapers and causing tsunamis. Where did they come from? Nobody knows. As soon as they're here, they're gone again, yanked back up into the sky. Death and devastation reign in this science fiction movie.
A small team of scientists tucked away in a lab in the Canadian wilderness must work together to find out how to predict the attacks, and more importantly, how to end them once and for all before there's nothing left.
Dream cast: Joseph Gordon-Levitt, Dev Patel, Michael B. Jordan, Saoirse Ronan
Dream director: Steven Spielberg
Tagline: The fate of humanity is hanging by a string.
Furbies
Our pitch: Furbies will become the monster movie of the decade. After a child's Furby gets a taste for blood, he goes rogue. Soon, the small suburban town of Freedom, America is terrorised by a growing legion of frenzied Furbies, and they have a desire for human flesh.
A small group of residents must work together to prevent the outbreak of rabid Furbies from spreading across the states and, worst-case scenario, across the world. The movie will become banned in several countries, but will attract a devout fan following.
Dream cast: Macaulay Culkin, Maya Hawke, and Noah Jupe. Plus, Sean Evans from Hot Ones in a Drew-Barrymore-Scream style on-screen kill.
Dream director: Sam Raimi
Tagline: Don't try to reason with them…they only speak Furbish.
Hot Wheels: The Motion Picture
Our pitch: It's the action movie that will inspire a thousand theme park rides. Hot Wheels: The Motion Picture will be a high-adrenaline, break-neck film (literally — the film will become famous for the lawsuits that followed its release on account of audiences getting whiplash while watching) of the summer.
The story will be set in the near future, and follow the racing scene which has evolved to meet the demands of bored viewers. Fifty-foot tall ramps, swirling loops, and fire-laced racetracks occupy the sport now. And one driving newbie finds that his talent makes him the target of several seasoned racers.
Dream cast: Tom Holland, Steven Yeun, Antonio Banderas, and Sigourney Weaver
Dream director: George Miller
Tagline: Not the same without the flame.
Polly Pocket
Our pitch: A whip-sharp, fast-paced thriller movie for female audiences, because girls like action movies, actually. Kicking ass. Spin-kicks. Fight sequences that involve a lot of thigh-based moves. Running in heels. Tactical flirting. We know what the ladies want, and this flick has it all.
Polly Pocket, an ex-assassin, is forced to come out of retirement after one of her old partners goes missing under suspicious circumstances. She is forced to re-join the Pocket Network, a syndicate of badass women who don't care if you can't handle them. If there are two things this movie has, it's snark and sass. That's it, it's just those two things. You're welcome, women.
Dream cast: Keira Knightley, Michelle Yeoh, Linda Hamilton, Angela Bassett, Uma Thurman, Angelina Jolie, Charlize Theron
Dream director: It doesn't matter who we want, because it will inevitably end up being Some Dude.
Tagline: When it comes to Polly, keep your comments in your pocket.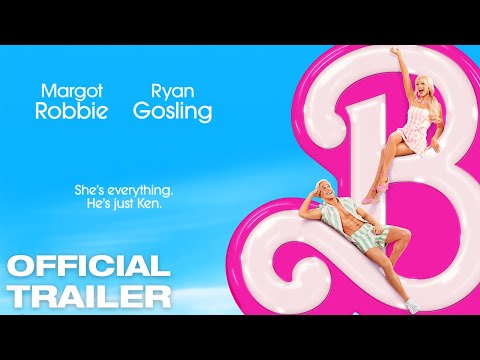 There you have it — the toy movies we want to see following the new Barbie movie. We can safely assume that at least one of these will get picked up, but until then, get lost in the art of consumerist cinema with our Air review, the Tetris ending explained, and our Super Mario movie review. Don't forget to check out all the new movies coming out this year, too!