Yellowstone might be one of the biggest and best TV series around, but that doesn't protect it from behind-the-scenes trouble. With the departure of Kevin Costner, the future of Yellowstone is up in the air right now as the final season will come to a premature end.
Add to that the fact the Yellowstone season 5 part 2 release date is likely to be significantly delayed (along with 1923 season 2, 6666, and all the rest) and it's not the best time to be a fan of Taylor Sheridan's best Westerns on the small screen. The bad news seems to just keep on coming.
Thankfully, it's not all doom and gloom. In an expansive interview with The Hollywood Reporter, Sheridan spoke briefly about the upcoming second half of the fifth season, and there's something to be hopeful about.
While Yellowstone season 5 part 2 was previously set to consist of six episodes, Sheridan thinks this number might need to grow. "It'll be as long as it needs to be," said the creator of Yellowstone. "If I think it takes 10 episodes to wrap it up, they'll give me 10."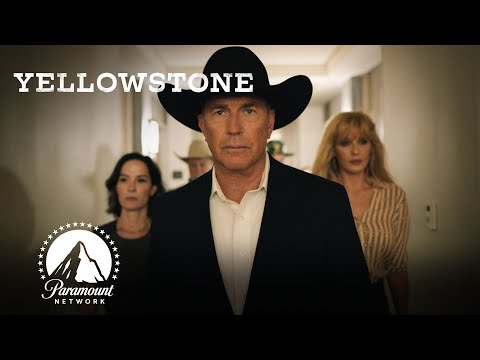 Sheridan's comments make it sound fairly certain that the remaining episodes of Yellowstone's last outing will be more than the six we previously expected. If season 5 part 2 were to consist of 10 episodes, it would effectively be an entire new season of the show; the same length as seasons 2, 3, and 4, and even longer than the first season.
However many episodes Yellowstone season 5 part 2 ends up being, Sheridan's comments make it abundantly clear that he's committed to ending what's become one of the best drama series around today properly, rather than rushing to the end simply because of the departure of Costner.
For fans that'll come as a huge relief, especially because the Yellowstone cast of characters have found themselves facing the most amount of danger yet. The war between Jamie and Beth has reached boiling point, and John Dutton himself looks set to come to a sticky end.
However it concludes, Yellowstone will leave behind a titanic legacy as an era-defining series which created a bona fide TV franchise. It will be succeeded by the mysterious Matthew McConaughey sequel, and we can't wait to learn more about that one in particular.
For more on Yellowstone, check out our explainer on the 6666 release date, the 1923 season 2 release date, and the 1883 season 2 release date. Or, find out what's going on with Tulsa King season 2, before seeing why Harrison Ford was given an ultimatum to join 1923.