Figuring out why viewers love Yellowstone so much is a conundrum that is only difficult to solve if you haven't seen the show. Once you dive into the world of the Dutton family, it's impossible not to be enraptured by their wily ways, and Kevin Costner thinks this is the key to the show's appeal.
The answer to Yellowstone's success is simple: it's all down to the vibes. Or, to elaborate, the Yellowstone timeline is littered with moments, lines of dialogue, and characters that are just really, really cool. So, if you want to make one of the best drama series of all time, take note of Costner's assessment of his own show.
Speaking to The Playlist, he said: "Rip is doing things a lot of guys wish they could do. And John Dutton, in really critical moments, is saying things we wish we would have thought of on the spot. We've all wanted to be Clark Gable and say, 'I don't give a damn.' And there are lines and situations on Yellowstone that resonate with people."
Honestly, he's spot on. I'd love nothing more than to live the life of a Yellowstone character. Give me a horse, a little patch of land, and a sunset, and I'd be set. OK, now I feel like I'm riffing on the best Beth Dutton quote a little too hard (remember, all she needs in life is cigarettes, whiskey, a meadow, and Rip Wheeler).
I'm not saying that any member of the Dutton family tree is a particularly good role model; they fight, they swear, they're downright awful to anyone and everyone who so much as looks at them funny. But you cannot deny just how cool they are and what a brilliantly selfish life they all lead.
I think a lot of that cool factor comes from the Yellowstone cast, too. Cole Hauser imbues Rip Wheeler with a fascinating balance of grit and charm to make him an inexplicably likable yet intimidating beast of a man. He's one of those people who always manages to get out of a tight spot, and it's this dependability that has allowed him to rise to the very top of the Yellowstone ranch and live his best life.
Costner, too, does nothing more than drop his voice an octave and frown, and yet John Dutton is absolutely captivating. If I don't get to see Costner strutting around the ranch, dealing with his dysfunctional family, and standing in the way of progress in Yellowstone season 5 part 2, I think my 2024 will be ruined.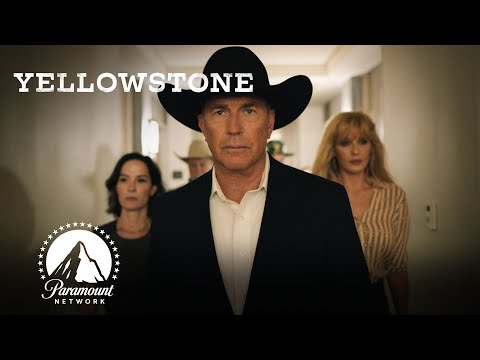 Not only is our list of the best John Dutton quotes full of hilarious and witty one-liners but there is also a lot of heart and tenderness to the character at times. Say what you will about Taylor Sheridan's writing — he loves a plot hole, there I said it — but with the Dutton patriarch, he has created one of the best small screen characters I've seen in a long time.
Let's hope Sheridan can apply that same magic to his upcoming projects. Speaking of, we've got all you need to know about the Yellowstone 6666 release date, the Yellowstone 1944 release date, and Yellowstone 1923 season 2. You may also be keen to see where Yellowstone ranks in our list of the best TV series of all time (it'd be even higher were it up to me).