Very few people could have predicted just how incredibly successful the Yellowstone TV show would be, but Kevin Costner's dad was way off the money when he warned his son the project would kill his career.
It's no exaggeration to say that Yellowstone has changed the face of television in the US over the last few years. Audiences are obsessed with following the various branches of the Yellowstone timeline, and the Taylor Sheridan TV series has pretty much revitalized Kevin Costner's career.
But, when the actor joined the Yellowstone cast, his father had a dire warning for him. Costner told Parade: "My dad took a big interest in my career. He said, 'You're going to lose your audience, fellow. That is a naughty show.' He said, 'They're going to drift away, son.' He said, 'You mark my words. That's naughty.'"
He was very wrong, of course. Yellowstone is now the biggest and best TV series in the US, and I know I'm not alone in pegging the Yellowstone season 5 part 2 premiere as one of the biggest events of 2024.
It's really funny, actually, that his dad described Yellowstone as a "naughty" TV show, because that is one thing he's right about. The Yellowstone characters are not afraid of violence, profanity, or nudity at all, but that's all part of the charm that makes this one of the best drama series around. It's messy and scandalous, but clearly, we're all suckers for the chaos as only the NFL can rival Yellowstone's viewership right now.
So, did Costner's dad admit his mistake? Did he hell. "Two years later, he's going, 'The nurses want to know how it ends. They just love it,'" Costner added. "He just forgot about that other prediction." How convenient.
Speaking of wondering how the show will end, we've been thinking about that a lot lately, too. Our resident cowboy expert, Jessica Cullen, has put together a list of the five Yellowstone characters most likely to die in the final season, and let's just say, it ain't looking good for most of the main players in the Dutton family tree. Of them all, we'd eat our ten-gallon hat if John Dutton were to survive, given Costner's own aversion to even being involved in this grand finale.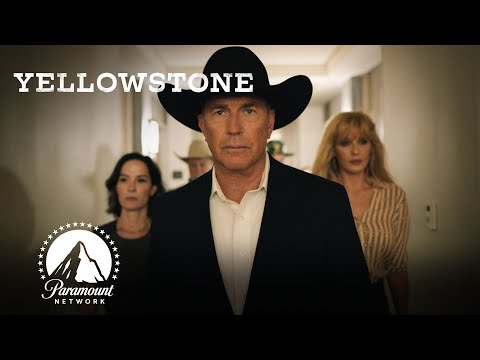 That's all down to his commitment to the Horizon release date, his next big venture in the Western movie sphere. But, while we wait for all this to play out, we can also start thinking about the Yellowstone 1923 season 2 release date, the Yellowstone 6666 release date, and the recently announced spin-off, Yellowstone 1944.