We all know not to get on the wrong side of Yellowstone's first family by now, but Kelly Reilly thinks the ruthless Duttons deserve to be compared to the Mafia. And as one of the main stars of the Yellowstone cast, she should know all about it.
Reilly plays Beth Dutton in one of the best TV series around today, serving as the fiercely loyal and manipulative daughter of Kevin Costner's John Dutton. She's a complex figure in Taylor Sheridan's best drama series, and has nuanced views on her character's approach to surviving the violence and turmoil throughout the Yellowstone timeline.
In an interview with Screen Rant, Reilly explained the significance of the branding ritual for Dutton family members and Yellowstone ranch staff, which shows their lifelong loyalty to the clan's cause.
She said: "Gosh, all these characters are bound to it. I mean, you don't leave Yellowstone. That's the thing. If you leave, you're on the train. Because there are some dodgy things that are happening at Yellowstone, and in order for it to survive, you've got to keep your mouth shut. It's a little bit of Western Mafia happening here."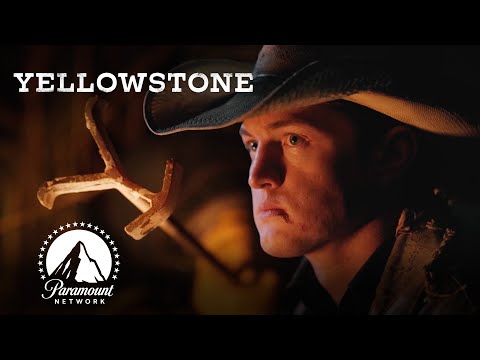 Reilly added: "But on a deeper emotional level to that, I think the branding is significant because they are all bound to this place emotionally. And they cannot escape. It will never be washed off."
The branding ritual is certainly an extreme element of how the Duttons work and, having spent several years watching the way the family operates, it's tough to disagree with Reilly's comparison to the Mafia. These are not pleasant people, but they're thrilling to watch on our screens.
To keep up with all things Yellowstone, check out our guides to the Yellowstone season 5 part 2 release date, the 1923 season 2 release date, the 6666 release date, the 1883 season 2 release date, and the Lawmen Bass Reeves release date. There are a lot of these shows now!
Alternatively, find out why even this actor agrees with us about their vile Yellowstone character and learn about the 1883 Easter egg you missed in Yellowstone. We've also explored how Dallas ran so Yellowstone could fly.