It feels like years have passed since Henry Cavill announced his departure from The Witcher and his retirement as Geralt of Rivia. In reality, it's been around nine months. But these nine months have turned the run up to The Witcher season 3 and its recent release (staggered over two volumes) into a very long, labored goodbye.
Now it's finally done, and Henry Cavill has officially broken up with The Witcher. When the next new episode of the Netflix series rolls around, whenever The Witcher season 4 release date will be, Liam Hemsworth will be donning the long white wig instead, grunting his way across the Continent on his seemingly never ending quest for Ciri.
Whatever happens, and whatever Hemsworth's virtues, it won't be the same. Through its many ups and downs (it hasn't been the most consistent series on TV, let's be honest) Cavill's Geralt has anchored the show, protecting it from itself when it's lost its way. His final moments in the show serve as the perfect reminder of exactly what will be lost with his absence.
The penultimate scene of The Witcher season 3, which is Cavill's last, obviously features an expertly executed fight sequence. How could it not? With his physical confidence, Cavill has always excelled in these moments, starting back in season 1 with the astonishing Butcher of Blaviken sequence (a fight scene which the series has yet to improve upon).
But these action scenes are almost a given now in The Witcher. Cavill actually shines brighter as Geralt when he's given less to do.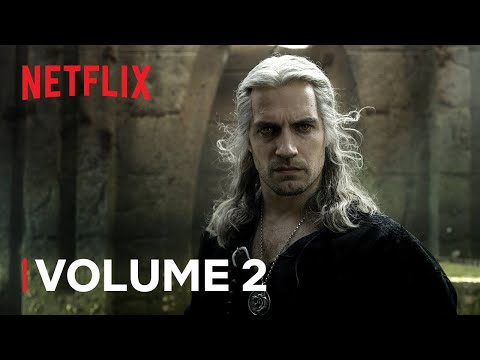 In his final moments (after his killing spree), Cavill hands a fallen doll back to a young girl, and leads his horse off into the distance. What little dialogue he has is delivered with his trademark gravelly grunt, as if every word is a chore. Simple, but perfect.
This goodbye cuts to the core of Geralt. It goes far beyond the words that leave his mouth, or what's written down on paper. As Geralt, the slightest change in Cavill's expression reaches right into the depths of his character: a stifled sigh, or the twinge of an eyebrow, or the curl of the lip. Geralt is wise and powerful, yes. But more than that, he's weary, and tired; worn down by all he's had to do and all that's yet to come.
You could watch The Witcher without sound, in black and white, just focussing on the way in which Cavill moves, turns his head, and squints his eyes. You'd still leave with the same connection to the character, and understanding of him. It's not the script or dialogue that necessarily tells these truths about Geralt and who he is, it's Cavill's subtle-but-complete embodiment of him.
Even with Cavill still at the head of The Witcher cast, the show has struggled to find its footing after a near-perfect first season. That continued unsteadiness, coupled with a major recasting, puts the series in significant danger.
The Witcher season 4 will be make or break, and without Cavill to keep things going in the weaker moments (like Sisyphus pushing the boulder up the hill for eternity) Hemsworth will have an enormous pressure bearing down on him. If he's a hit, bringing the same gravitas as Cavill combined with something new, The Witcher could reclaim its spot as the best fantasy series on TV. If not, Netflix's Witcher-verse could begin to crumble. It's all to play for.
You can read our The Witcher season 3 review for more thoughts, and see our interviews with Anya Chalotra, Joey Batey, and Freya Allan as well as our interview with stunt coordinator Wolfgang Stegemann and armorer Nick Jeffries. Or delve into the lore of the Continent with our guides to Korath, Aretuza, Falka, and Rience.
If you prefer The Witcher games, you can also check out PCGamesN's guide to The Witcher remake release date and Pocket Tactics' breakdown of The Witcher 3 characters, before seeing what's new on Netflix this month, as well as our picks for the best TV series of all time.