Here's everything you need to know about the Korath desert in The Witcher season 3, and how it ties in with Ciri's arc. Spoilers ahead for The Witcher season 3 volume 2.
The new season of The Witcher is now on Netflix in its entirety, with volume 2 putting an end to Henry Cavill's time as Geralt. But the rest of The Witcher cast is here to stay, and Freya Allan, Anya Chalotra, and Joey Batey will each be back as their characters upon The Witcher season 4 release date.
After the final episodes of season 3, Ciri looks set to take on an even more important role in the story as it progresses, under the name 'Falka'. The next stage of her journey, after being separated from Geralt and Yennefer once again, began in the legendary Korath desert. It has a lot of significance in season 3 episode 7, and here are all the details you need to know about it.
What is the Korath desert in The Witcher?
Korath is a harsh desert region within the Continent, also known as 'the frying pan' due to its extreme high temperatures and stifling humidity. Mostly uninhabited, Korath is a wild land full of strange creatures and monsters including the sand monster which attacks Ciri and the unicorn.
Seen in the Netflix series in season 3 episode 7, Korath is where Ciri escapes to after fleeing from the battle at Aretuza. Geralt intended to travel with her, but was waylaid by Vilgefortz.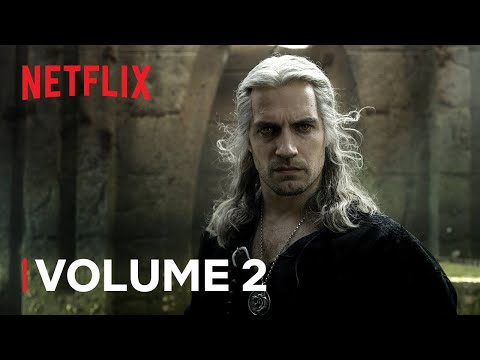 Where is the Korath desert in The Witcher?
Korath desert is located on the Continent's Eastern border, situated between Nilfgaard to the west, and Zerrikania to the east. It is dominated by a huge mountain range, which acts as a natural end point to the Nilgaardian empire.
What happens to Ciri in the Korath desert?
During the attack on Thanned Ciri unleashes a powerful blast of magic which unintentionally activates an unstable portal, transporting her to Korath. Due to the hostility of the landscape, Ciri desperately attempts to find a way out of the desert to avoid starvation and dehydration, but finds herself stuck walking in circles.
Seemingly stranded, Ciri eventually finds a potential means of escape when she comes across a benevolent unicorn. She tries to befriend the creature, which is initially wary of her but then acts as her guide. Despite now having company, Ciri begins to hallucinate and these hallucinations are made worse when she eats a poisonous lizard. This is when Ciri sees visions of Falka, as well as Geralt and Yennefer in danger, before she and the unicorn are attacked by the sand monster.
Desperate to heal the unicorn's injuries and spurred on by the vision of Falka, Ciri taps into her immensely powerful fire magic. She successfully heals the creature but is left exhausted and unconscious leading to her being captured by mercenaries.
That's all you need to know about Korath. It's safe to say that it has a big impact on Ciri and her journey, and will feed into her arc in season 4. For more on The Witcher, read our interview with The Witcher cast stars Anya Chalotra, Joey Batey, and Freya Allan. You can also can read our The Witcher season 3 volume 1 review as well as our interview with stunt coordinator Wolfgang Stegemann and armorer Nick Jeffries.
To broaden your horizons, take a look at our picks for the best TV series and see what's new on Netflix. If you prefer The Witcher games, you can also check out PCGamesN's guide to The Witcher remake release date and Pocket Tactics' breakdown of The Witcher 3 characters.