Lord of the Rings fans, light your beacons: a new Lord of the Rings movie is almost here, and its runtime has now been revealed. For the first time since the end of the Hobbit trilogy, another story from Tolkien's Middle-earth is coming to the big screen.
That new movie will be titled Lord of the Rings: War of the Rohirrim. Following lesser known Lord of the Rings characters like the legendary Helm Hammerhand, War of the Rohirrim will take place prior to the War of the Ring and will explore the kingdom of Rohan in its fight against the Dunlendings.
The War of the Rohirrim release date is now less than a year away, with it being scheduled for April 12, 2024. However, a first look at what should be one of the best anime movies of next year is being shown at the currently ongoing Annecy Animation Film Festival in France.
The website for the festival provides a listing for the upcoming movie, which displays its runtime as 2 hours 10 minutes. That would make War of the Rohirrim the shortest Lord of the Rings movie, a record previously held the last Hobbit movie, which fell just short of the two and half hour mark.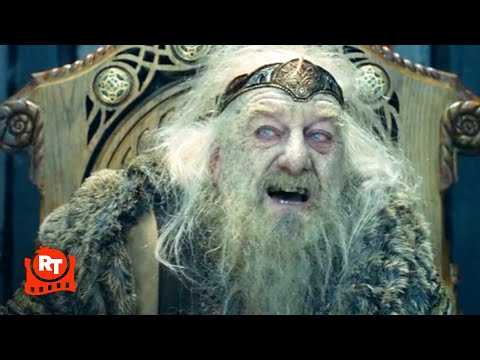 Despite War of the Rohirrim's comparatively Hobbit-sized runtime, the film is one of our most anticipated of 2024 as it looks set to bring a fresh look at Middle-earth while telling an exciting new story. We especially can't way to see the world brought to life in a gorgeous anime style.
Away from War of the Rohirrim, audiences are about to be hit with a Lord of the Rings resurgence. Not only is Rings of Power season 2 release date coming down the tracks, but Warner Bros. looks set to continue brining Middle-earth adventures to the big screen into the future.
We think new Lord of the Rings movies should adapt these three stories, but before all that we should be embracing War of the Rohirrim and it needs your attention too, just as much as its upcoming live-action counterparts.
For more on Lord of the Rings, check out our guide to the Rings of Power cast and learn the five characters we want to see in Rings of Power season 2. Or, prepare for War of the Rohirrim with our lore explainers on characters like Eowyn, Wulf the Dunlending, and Frealaf Hildeson.