Who is Saint Lucy in The Nun 2? We're back in the demon-hunting saddle for another prequel in The Conjuring universe, and this time, Sister Irene's adventures have a deeper connection to overall franchise lore.
But have we heard of St. Lucy in The Conjuring franchise before now, and what exactly was going on with the character? We'll be going into spoilers, so if you've not seen the latest addition to The Conjuring movies in order, you've been warned. We've also got a The Nun 2 review to help you discern if you want to see it before reading any details.
Let's get on with Saint Lucy explained, though. Just who is this new feature in The Nun 2 cast, and more teasingly, how does her presence affect other branches of the universe at large?
Who is Saint Lucy in The Nun 2?
St. Lucy was a clairvoyant woman who was killed by pagans. Her eyes were taken from her body and are now sought-after relics wanted by Valak.
Sister Irene has a vision of a young girl whose eyes have been stabbed out of her head in the film. But, Irene then learns that St. Lucy's eyes were taken by her family after pagans killed her and that Valak is now after the eyes – a holy relic.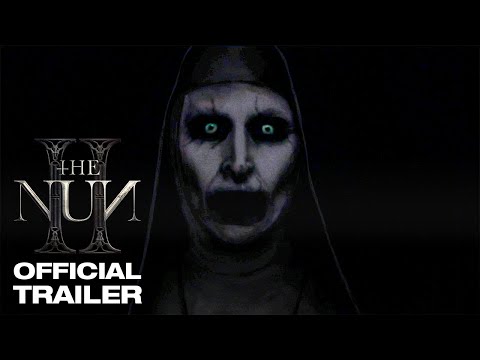 Are Sister Irene and Lorraine Warren related to Saint Lucy?
St. Lucy's descendants have visions, just like she did. Irene and Lorraine both have been shown to have visions of their own, which The Nun 2 infers could mean they're distantly related.
This would be a fun Easter egg thing due to the fact that Taissa Farmiga and Vera Farmiga are related in real life. We imagine this connection between the characters will perhaps come up in new movies.
Look more into this fictional world of some of the best ghost movies with what we know about The Conjuring 4 release date, The Conjuring TV series release date, and how to watch The Nun 2 if you want to know if it'll be on any of the best streaming services. We also have a story on how, before The Conjuring, the Nun made jumpscare history in this movie. For more spoilery content, find out about The Nun 2 post-credit scene.