What is the Ted Lasso season 3 release date? After the final whistle was blown on another excellent season of the Apple TV Plus comedy series Ted Lasso, audiences were rocked by a bittersweet ending that left the Greyhounds going up to the Premier League, but some of its key players going down some very surprising paths.
The second season of the comedy series ended on a cliffhanger that was as gobsmacking as when Luke and Leia went off to find Han. Fans worldwide wondered what the future held for Ted Lasso and his loyal Diamond Dogs. Was this the beginning of the end for Keeley and Roy? What did the future hold for the now-independent Trent Crimm? And was there any hope to pull Nasty Nathan back from the dark side – also known as West Ham?
All of these questions have been left wide open for the TV series next season, but the biggest question that needs answering is 'when will Ted and AFC Richmond be back on Apple TV Plus?' Thankfully, here's our post-match analysis and everything we know so far about the Ted Lasso season 3 release date.
Ted Lasso season 3 release date
The Ted Lasso season 3 release date is set for March 15, 2023. Want to know a secret, though? We've seen the first four episodes, and it's brilliant!
If you want to know more of our spoiler-free thoughts, then check out our Ted Lasso season 3 review. As is customary with the streaming service Apple TV Plus, episodes of Ted Lasso will release weekly.
Ted Lasso season 3 cast
We know the Ted Lasso season 3 cast will feature pretty much all the main players from the previous season, led by Jason Sudeikis in the titular role.
Who's in the Ted Lasso season 3 cast?
Jason Sudeikis as Ted Lasso
Hannah Waddingham as Rebecca Welton
Brett Goldstein as Roy Kent
Juno Temple as Keeley Jones
Jeremy Swift as Leslie Higgins
Phil Dunster as Jamie Tartt
Brendan Hunt as Coach Beard
Nick Mohammed as Nathan Shelley
Toheeb Jimoh as Sam Obisanya
Kola Bokinni as Isaac McAdoo
Billy Harris as Colin Hughes
Cristo Fernández as Dani Rojas
James Lance as Trent Crimm
Anthony Head as Rupert Mannion
Sarah Niles as Dr Sharon Fieldstone
A few other familiar faces will be popping in as well, including Andrea Anders as Michelle Lasso, Adam Colborne, Bronson Webb and Kevin Garry as Baz, Jeremy and Paul, and Annette Badland as Mae. They'll definitely be a few sporting cameos as well. Maybe Gary Linker will make a return!

Ted Lasso season 3 plot
We can't say too much about the Ted Lasso season 3 plot (as we don't want to spoil anything for you), but needless to say, the show picks up where it left off with Richmond promoted back to the Premier League.
The pressure will be on poor Ted, though, as without Nate, the Greyhounds have lost their main tactician. How will they cope? Well, they'll just have to believe! As for Nate, the not so Great, we'll see more of him as he puts his stamp on West Ham after storming out on Ted in the Ted Lasso season 2 finale.
Finally, the show will tackle the fallout of Roy and Keeley's awkward last encounter. Again we don't want to ruin things for you, dear reader, but maybe get some tissues in for the first episode of season 3.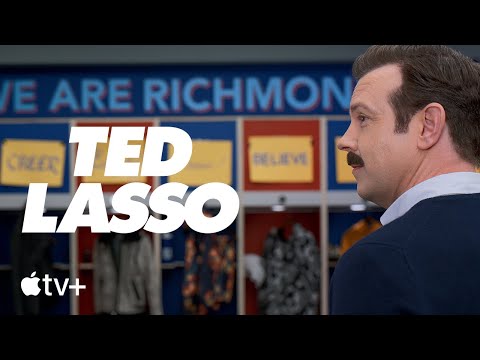 Ted Lasso season 3 trailer
There is a Ted Lasso season 3 trailer, albeit a very short teaser. You can watch it right here (see above).
The second full-length trailer dropped on February 27, and while it didn't give much away, it did tease Ted's confrontation with Nate and promised that "you can't always get what you want."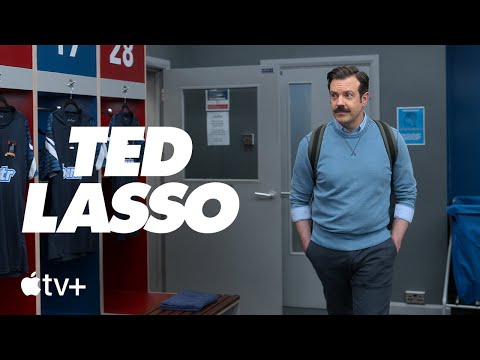 How many episodes will be in Ted Lasso season 3?
Ted Lasso season 3 will be 12 episodes long. The show will start airing on March 15, 2023, and end on May 31, 2023.
Is Ted Lasso season 3 the last season?
At the moment, it looks like Ted Lasso season 3 will be the last. We haven't seen the finale, but there's definitely a degree of finality to this final season which suggests that Ted's time at Richmond may soon be over. Still, Sudeikis gets very shifty when asked about future seasons, so who knows, maybe we'll get a Ted Lasso season 4 after all.
Where can I watch Ted Lasso season 3?
Like the first two seasons, Ted Lasso season 3 will be available to watch on Apple TV Plus. You can subscribe for just £4.99 a month, and it comes with a free trial so you can enjoy Ted's adventures without paying a penny. You can sign up for Apple TV Plus right here.
Unfortunately, Ted Lasso isn't available on Blu-Ray or DVD, so if you're a fan of physical media. You're out of luck. In the meantime, why not read our list of the best sports movies or dive into our guide to the Welcome to Wrexham season 2 release date?
Or if you're looking for something else to watch, we've got guides to two of the best fantasy series around House of the Dragon season 2 and Rings of Power season 2.