At the end of Ted Lasso season 1, the titular coach promised that Richmond would do something no one believes they could ever do, "win the whole fucking thing", aka the Premier League. Well, we've had two seasons of Ted Lasso since then, so has the nicest man in competitive football kept his word?
Well, not yet. But it seems that Richmond has mastered Total Football, and it's looking a lot like Ted Lasso season 3 will end with the Greyhounds taking home the league trophy (Is there a trophy? We don't watch football). But we've been thinking, how important is it that Richmond actually win the Premier League?
After all, what made Ted Lasso one of our favorite shows (Arguably, it's one of the best TV series ever) wasn't the football. It was the feel-good vibes that emanated off Ted like some oddly positive form of radiation. So a few weeks ago, The Digital Fix sat down with the best member of the Ted Lasso cast, Phil Dunster, aka Jamie Tartt, to see if he believed Richmond still needed to win "the whole fucking thing".
"I think Ted Lasso's mission has always been to make these gentlemen the best versions of themselves," Dunster told us. "So it depends on what newsletter you subscribe to at Richmond. Is it Ted Lasso's newsletter? Or is it the boys in the pub's newsletter? Because I think that for Richmond, there's been a lot of healing that's been done."
"Particularly for Rebecca. Rebecca, as the owner of the club, is the centre of AFC Richmond. She started this from a place of pain," he continued. "There's been a lot of building and healing since then. So if you're looking at that perspective, no, it's not important that Richmond win."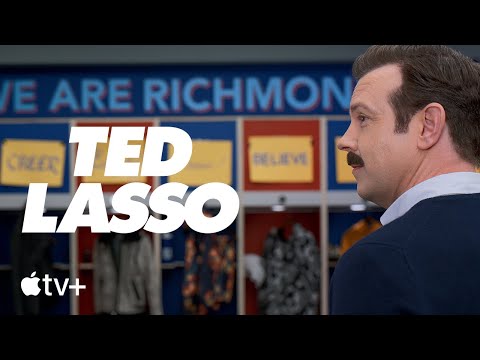 Of course, that may come as disappointing news for those desperate to see the underdogs finally come out on top but don't worry, Dunster's not forgotten you. "But [Ted] did say at the end of season one, we'll go back and win the whole effing thing," Dunster finished. "So, you know, it's important for the satisfaction. He said he'd do it. Let's see it through. So it's yes and no."
If you love Ted Lasso (And why wouldn't you? It's one of the best comedy series ever), check out our Ted Lasso season 3 review. We've also got a story exploring the unlikely origin of Ted Lasso, which you'll love.
Finally, if you're looking for more great TV to watch, you should read our guides breaking down The Last of Us season 2 release date, The House of the Dragon season 2 release date, and the Severance season 2 release date.