The power-hungry roster of the best Succession characters all have certain unique quirks as they jostle for the chance to be the richest of the rich, and those quirks are part of what makes it one of the best TV series on screens right now.
And for Roman Roy, as played by Succession cast member Kieran Culkin, that quirk is that he doesn't seem to have a single clue how to sit on a chair like a normal human being.
There's a lot to be fascinated about as Succession season 4 arrives and marks the end of the drama series, but we'll have our eyes fixed on Roman whenever he's in a seated position. He seems to be allergic to being comfortable, and it turns out the actor didn't do this intentionally.
"I didn't notice that until after the second season — people started pointing that out," Culkin told Jimmy Fallon on The Tonight Show while promoting the drama series.
He added: "A lot of people, including my wife, thought that that was something I was told — it was either in the writing or the director said: 'Can you go upside down on a chair or something?' I've been told that it's weird. I didn't even notice I was doing it. And then I tried to forget that I heard that because I don't want to stop sitting weird. I've already established that he does that now. I gotta keep it up."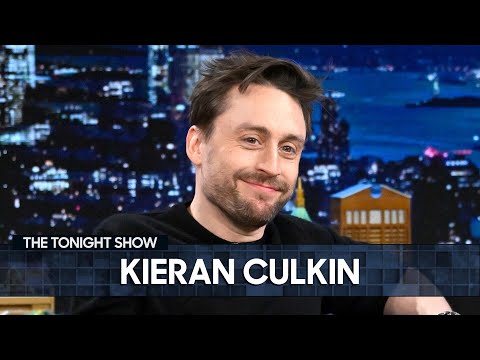 Away from Culkin's unusual approach to chairs, we've got everything you need on Succession, including how rich is Logan Roy, our Succession season 4 episode 1 review, and how Succession can only end with one winner.
We've also got you covered on other great TV coming to screens this year, including the Loki season 2 release date, the Welcome to Wrexham season 2 release date, and The Continental release date.