When was the Succession season 4 release date and who is in the cast? Four seasons of Succession have taken us on a jaw-clenching, stress-inducing, tumultuous ride from start to finish with the Roy family. In season 3, once again, we were thrown amid sibling rivalry, deciding which Roy sibling has a sniff of a redeemable quality, and thoroughly enjoying every single Tom and Cousin Greg interaction.
Viewers have been treated to many great moments in the drama series, from masterful screenwriter Jesse Armstrong and the Succession cast. Season 4 has taken things up a notch, and delivered even more shocks, surprises, and stress. We can't quite believe Succession is over now, but the ultimate season finale left us more than satisfied.
So if you're just catching up, you may be wondering when was the Succession season 4 release date? We've got as much intel as we can gather without our own inside hook-up from WayStar RoyCo. So, read on, but beware of any spoilers for the fourth and final season.
Who is in the Succession season 4 cast?
The entirety of the main Succession cast returned for season 4. This leads on from the previous season, where it was clear that the Succession characters would be back for the final series.
The Succession season 4 cast list:
Brian Cox as Logan Roy
Jeremy Strong as Kendall Roy
Sarah Snook as Shiv Roy
Kieran Culkin as Roman Roy
Matthew Macfadyen as Tom Wambsgans
Nicholas Braun as Greg Hirsch
Alan Ruck as Connor Roy
Alexander Skarsgård as Lukas Matsson
J. Smith-Cameron as Gerri Kellman
Fisher Stevens as Hugo Baker
Peter Friedman as Frank Vernon
Justine Lupa as Willa Ferreyra
Harriet Walter as Lady Caroline Collingwood
James Cromwell as Ewan Roy
Justin Kirk as Jeryd Mencken
We were also treated to some incredible guest appearances from Adrien Brody and Alexander Skarsgård in Succession season 3. While Brody's role didn't leave much need for a return, Skarsgård was back as Lukas Matsson, and had a major role to play.
Succession season 4 release date and reviews
Succession season 4 premiered on Sunday March 26, 2023, and wrapped up on Sunday May 28, 2023. The show released new episodes weekly, which is great for generating buzz.
The Succession season 4 reviews have been overwhelmingly strong, and the comedy series currently holds a stunning 95% on Rotten Tomatoes. Our own Succession season 4 review for the first episode was a perfect 5/5. And, funnily enough, so was our Succession season 4 episode 10 review. In fact, pretty much every episode of Succession has been perfect this time around.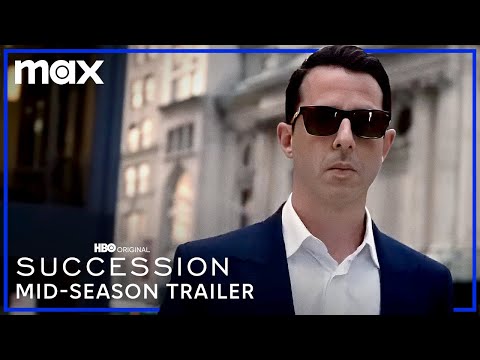 Is there a Succession season 4 trailer?
Yes! The newest Succession season 4 trailer is for the midseason teaser, highlighting the struggle the Roy family is going through in the aftermath of Logan Roy's shocking death.
You can check it out above, as well as the full Succession season 4 trailer below.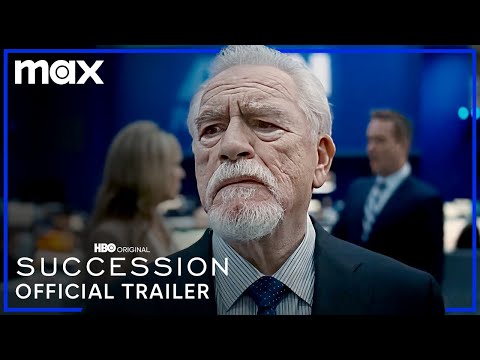 What happens in Succession 4?
Succession season 4 deals with the stuttering GoJo deal as the leadership structure at Waystar Royco begins to crumble in the wake of Logan Roy's death.
Yep, that's right: years of stress and health concerns finally took their toll on old Logan, as the patriarch died while completing a deal on international travel in Succession season 4 episode 3. It was inevitable, and the show is called Succession, after all. At some point, there needed to be some succeeding.
The finale sees the fate of the GoJo deal finally decided, and a new Waystar CEO installed. We'll let you watch the episode before we openly discuss who that is, though.
Is Succession season 4 the final series?
Succession Season 4 is the final series of the hit TV series. The news was announced by Jesse Armstrong on February 23, 2023, during an interview with the New Yorker.
During the interview, Armstrong admitted he was nervous about the decision but felt it was the right creative choice, citing that the title "succession" was a promise that put a time limit on the show's run. So, the best TV series of the modern era has now come to an end, sadly.
Where can I watch Succession season 4?
Fans can watch Succession season 4 on the streaming services Max in the US and via Sky Atlantic or NOW TV in the UK.
New episodes have been dropping weekly. However, the platforms also offer all the past seasons of the series, in case you want to catch up before the upcoming finale.
That's all we've got on Succession season 4. While you're here, have a look at our list of the best Netflix series for more top-tier television, and check out our list of all the Succession episodes ranked and our breakdown of the Succession season 4 ending explained (which contains huge spoilers, obviously).