Will Grogu appear in any new Star Wars movies? Star Wars fans love a cute alien, and Baby Yoda might be the cutest of them all.
Now, with new Star Wars movies on the horizon, the chances of seeing Baby Yoda on the big screen just got significantly bigger. The three Star Wars movies were announced on Star Wars celebration 2023. The first will explore the founding of the Jedi and look at the origins of the Force, the second will conclude the story of the Star Wars series on Disney Plus, and the third will follow Rey as she rebuilds the Jedi Order. Lots of Star Wars characters, and lots of fun! But will Baby Yoda be in any of the new Star Wars movies?
Will Grogu be in the new Star Wars movies?
Nothing has been confirmed, but in theory there are two new Star Wars movies Grogu could appear in. Firstly, it's extremely likely Grogu will be an important character in Dave Filoni's Star Wars movie, which aims to bring an end to the current adventures seen between the Mandalorian, Ahsoka, and Book of Boba Fett TV series.
If Din Djarin is going to have some role to play in the climactic adventure movie, and we're sure he will, then Grogu will, too. Expect official confirmation of this as more information – and a title – comes out for Dave Filoni's Star Wars movie, likely after the Ahsoka release date.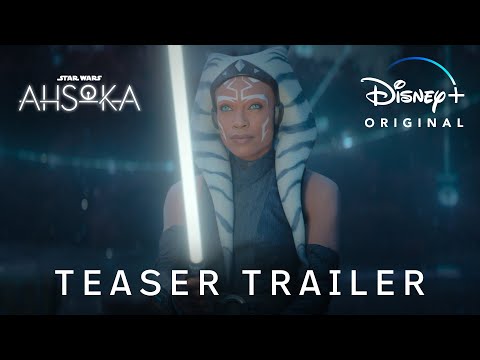 Secondly, Grogu could also appear in the new Star Wars movie focussing on Rey rebuilding the Jedi Order. It would be a fun way to connect the two parts of the Star Wars timeline and could make sense given Grogu's lifespan and power with the Force.
However, we have already seen Grogu reject the way of the Jedi once and turn down Luke Skywalker. So, whether or not the little Star Wars alien wants to return to the Jedi is another question.
That's our current speculation on if Grogu will appear in a Star Wars movie. More likely than you think! For more, check out our guide to The Mandalorian season 4 release date, as well as our guide to the Andor season 2 release date. Or, learn about the best Star Wars movie you've never seen. You can also see our guide to all the new movies coming out in 2023 as well as our picks for the best movies of all time.