Anakin Skywalker's return to the Star Wars series Ahsoka was first teased last week, with Star Wars cast member Hayden Christensen uttering those immortal words so many of us had been waiting to hear, "Hello Snips."
We finally got to see this return in full in Ahsoka episode 5, as Force Ghost Anakin Skywalker (we think?) finally completed training his Padawan while also providing us a live-action glimpse into his and Ahsoka's rapport during the early days of the Clone Wars. Since appearing in Star Wars: The Clone Wars and Star Wars: Rebels, Ahsoka Tano has built a strong fanbase, with many considering her one of the best TV series characters of all time.
This is why so many fans of the Star Wars series lost their mind on Twitter when Ahsoka was reunited with her Master at long last.
One fan dubbed the experience as "euphoric," while another insisted that they were "sobbing" overseeing Anakin in Clone Wars gear. Similarly, a third fan tweeted that they "weren't crying, [they] just got Clone Wars in [their] eyes," while a fourth dubbed the episode "absolute perfection." They added, "As a massive Clone Wars fan, I can't articulate what it means to me to see Anakin and Ahsoka's story brought to life in live-action."
Don't get me wrong, as a hardcore Anakin stannie, there were many good things about Hayden's return. First of all, especially in the Clone Wars flashbacks, audiences who had never seen the animated series got to see a new side of the Star Wars character that was never really explored in the prequel trilogy — someone brave, good-humored, but most of all, a good teacher.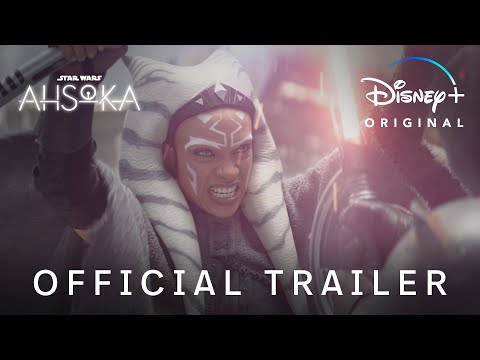 Christensen also got to delve into aspects of Anakin's character in ways he never got to before (Matt Lanter voiced him in the animated shows), and for fans of the animation, let's face it — seeing the 'Snips' and 'Skyguy' dynamic play out in live action with the same chemistry it carried all those years ago was a real treat.
But the thing about treats is that while they're delicious at the time, they don't really fill us with sustenance and can't really be considered a proper meal. So here's the harsh truth we need to admit to ourselves. Ahsoka's scenes with Anakin as a whole just felt like an extended sequence of fan service. Prequel fans loved it, Clone Wars and Rebels fans loved it, but at such a pivotal point in the series, it just felt a bit hollow and unnecessary.
For more on our thoughts on the series, check out our feature on why we just don't care about Thrawn that much, or if you want to find out more about the Disney Plus show itself, check out our guides on Grand Admiral Thrawn, Sabine Wren, and Baylan Skoll.
You can also learn more about the upcoming live-action Star Wars series with our guides to The Acolyte release date, the Skeleton Crew release date, and the Star Wars Andor season 2 release date.