Alex Ferns won't be returning to Andor season 2 as Linus Mosk, Syril Karn's right-hand man. When Andor season 1 dropped on screens, the Star Wars series took audiences by surprise by being up there with the very best TV series that the science fiction movie franchise has ever developed.
It followed the story of a young Cassian Andor before he joined the Rebellion against the Galactic Empire. The thriller series was tense, emotional, and up there with the very best TV series of the year, exceeding all expectations.
What really made Andor so great, though, was its supporting cast of Star Wars characters. Star Wars villains like ISB officer Dedra Meero were balanced out by heroes like Mon Mothma and Maarva, while more morally ambiguous characters like Luthen Rael sat somewhere in the middle.
One such character was the dedicated Linus Mosk, played by British actor Alex Ferns. Mosk was one of the Pre-Mor security guards who worked with Syril Karn on the hunt for Cassian Andor, and he showed up in a handful of episodes, stealing the screen whenever he was around.
However, on Twitter Ferns confirmed that he was not asked to take part in Andor season 2, effectively meaning that the story of Linus Mosk has come to an end. Responding to a fan who said they were hoping to see more of Mosk in the future, Ferns said, "I thought that would be the case, but alas you've seen the end of Mosk. I had a blast playing him, and I'm glad you and others enjoyed him too. Au revoir"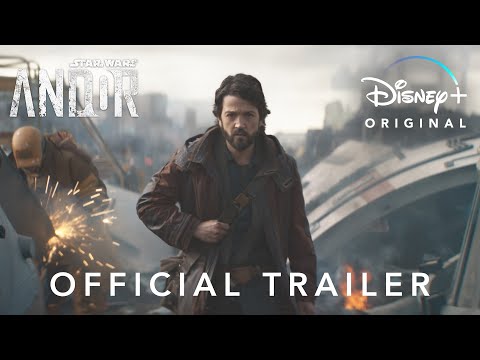 Ferns' confirmation that his time as Mosk has come to an end is a huge shame. While Sergeant Mosk did not have the biggest role within the Andor cast, the last time we saw the character seemed to hint that he might be questioning his beliefs and his loyalty to the Galactic Empire after Maarva's funeral. This could have led to the character switching his alleigiacnes, which would have been a fascinating watch.
Alas, as Ferns would say, that's not going to be the case. However, that doesn't mean that all hope for the character is extinguished and we still could see his story continue in comic form.
For more on Star Wars, check out our guide to the Ahsoka release date, as well as The Acolyte release date. Or, take a look at our explainer on the Star Wars movies.