Star Wars fans will have the highest of standards for their stories. When you've got a multitude of tales that have resulted in some of the best world-building put to screen, it's only fair that we expect the best from our Star Wars creatives. But when it comes to the newest Star Wars series, we might not have to worry about a thing.
Ahsoka will turn it's eyes to the newest Star Wars character to get their own series, Ahsoka Tano. A former Jedi Knight and Padawan to Anakin Skywalker, Ahsoka has been through the wars. Literally — the Clone Wars.
But sometimes, amid the new sci-fi series we so often get and with the new Star Wars movies to come, it's hard to tell what'll be good. So it's a relief to see that early reactions to Ahsoka hint that it might just be the best TV series to hit Disney Plus in a while.
Early reactions come from those who have been granted special previews from the streaming service, and the word of mouth is looking good. Overall, critics are praising the cast, as well as hinting that it's the perfect continuation for fans of the animated series, Rebels.
"The first two episodes of #Ahsoka are pure #StarWars bliss," The Director's Klein Felt tweeted. "This is for #Rebels what I'd hoped #ObiWan would've been for the Prequels. Rosario Dawson shines, but it's Natasha Liu Bordizzo's Sabine who blew me away. Ahsoka is the #DisneyPlus Jedi epic fans have been waiting for."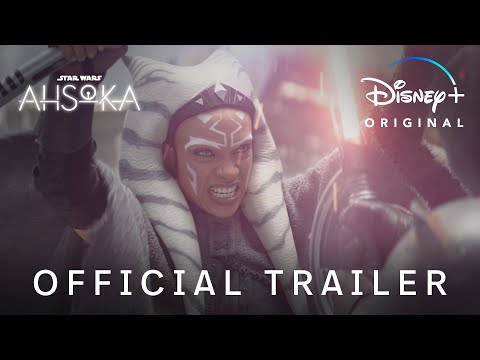 "My biggest takeaway from the first two episodes of 'Ahsoka' is: I need to watch more things that Sabine and Hera are in, because I love them both. Natasha Liu Bordizzo and MEW are, unsurprisingly, excellent," said ComicBook.com's Jenna Anderson.
That said, many also pointed out that non-Rebels fans would also probably find something to love in the new series.
"#Ahsoka is epic! It's got those classic Star Wars vibes while also feeling very fresh. The first episodes set the scene vividly, with intriguing villains, a complex bond between Ahsoka and Sabine, and some awesome lightsaber duels already – I really think we're in for a treat," said Total Film's Molly Edwards.
"First two episodes of #Ahsoka are really good," Collider's Steven Weintraub tweeted. "Even if you've never seen #Rebels or #clonewars it's super easy to follow. Impressed with the action & how it's all story. No side missions or filler. Can't wait to see episode 3. Wish I could watch future episodes on a movie screen."
We have our hopes up for this new adventure series. When the Ahsoka cast is this good, and reviews are already positive, we have no reason to assume it'll fail before we watch it. When it comes to the best series of the bunch so far, we have Andor in the top spot. But that's not to say it can't be knocked down a spot or two. (At least until the Andor season 2 release date rolls around!)
Watch all the Star Wars movies in order to prep for the newest tale, or get to know the Star Wars cast. You can also take a look at all the best Star Wars villains, and see what we think are the best science fiction movies out there. You can also check out the Skeleton Crew release date to see what's to come.
We've also got features on why Rey deserves a new Star Wars movie, as well as why we think the new Star Wars movie needs John Boyega as Finn's story isn't over. Don't forget to check out everything new on Disney Plus this month!