Given how many celebrity cameos the Star Trek universe has been subject to over the years, it's not surprising to hear that one of the best actors of all time was almost nabbed for a major role. Across the years, Star Trek has seen the likes of Kirsten Dunst, Mick Fleetwood, Iggy Pop, and Dwayne Johnson all taking on often alien roles.
But Matt Damon being offered a part in one of the best science fiction movies of all time? Even that sounds like a casting that would only exist in our wildest dreams. Imagine Damon sitting at the helm of the Enterprise! Well, actually, he probably wouldn't be there at all because, despite what you might assume, the role he was offered was not that of Captain Kirk.
So, who was Damon set to play, if not the best Star Trek captain? Well, if you've watched all the greatest Star Trek movies, then you'll remember that in 2009's Star Trek, the opening sequence (below) sees the starship USS Kelvin under attack from movie villain Nero's Romulan ship, Narada.
During this scene, James Kirk's mother (who is going through labor) is hurried to an escape pod, while his father, George Kirk, decides that he must sacrifice himself in order to save everyone, including his pregnant wife and unborn child, aboard the ship. He directs the Kelvin into a collision with the Narada, thereby allowing everyone else to make a break for it.
It's an electrifying opening scene to the movie that would spark a new era for Star Trek. In the J.J. Abrams movie, George Kirk is played by a then relatively unknown Chris Hemsworth. But, it turns out, this is the role that was offered to Matt Damon.
For a while, fans thought this might be some half-baked rumor, but it was actually confirmed by Abrams himself in an interview with MTV, saying:
"I did [approach Damon], but not for the role of James Kirk," he said. "I went to Damon for the role of Kirk's father, and he declined in the most gracious and understandable and logical of reasons."
"We lucked out with Chris Hemsworth, and he did a great job," he added. "Maybe it would have been distracting to have someone as massively famous as Matt Damon in that role. … The decision was made very early on to have actors who were not necessarily the most famous but the most right for the role."
While we agree that having someone as recognizable as Damon in the small role might have been somewhat distracting, we can't help but adore the irony that Chris Hemsworth ended up being one of the biggest stars today, having appeared in some of the best superhero movies and becoming a staple of the MCU.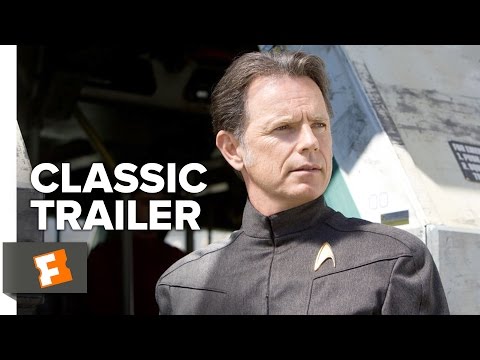 While some might argue that the role of George Kirk is a little too small for someone like Matt Damon anyway, we'd have to point out that George Kirk is, in fact, probably one of the most important figures in the entire new era of the franchise. His death resulted in the split in the Star Trek timeline, which is what created in the alternate universe trilogy known as the Kelvin Timeline.
So, really, George Kirk has a bigger impact on the Star Trek canon than his son. And that's not something we can say about any ol' Star Trek character.
To boldly go where no man has gone before, take a look at our guides to the Star Trek 4 release date, Star Trek Legacy release date, and Star Trek Lower Decks season 4 release date. You can also get to know the best Matt Damon movies to see what he did instead.
You can also check out what other best sci-fi series are around, and find out which Star Trek captains would survive a zombie apocalypse. Don't miss our list of the best TV series, an everything new on Paramount Plus too!