Is Tobey Maguire in Across the Spider-Verse? No Way Home spoiled Spider-Man fans rotten. It gave us not one, not two, but three Spider-Men from across the multiverse and movie history.
We were worried then that new Spider-Man films would struggle to live up to the sheer audaciousness of bringing back Tobey Maguire and Andrew Garfield. Thankfully Spider-Verse 2 manages to live up to its predecessor (check out our Across the Spider-Verse review here) and is probably an early contender for one of the best movies of 2023.
Still, if you've clicked this article, you want to know one thing. You want to know if the Wallcrawlers from our favorite Spider-Man movies make an appearance in the new Spider-Verse film. So is Tobey Maguire in Across the Spider-Verse? Well, you'll have to read on to find out, but warning there are spoilers ahead.
Is Tobey Maguire in Across the Spider-Verse?
Yes, Tobey Maguire is briefly in Across the Spider-Verse, but there's a catch. What we see of Maguire is archive footage taken from Sam Raimi's first Spider-Man movie, specifically the scene where he finds Uncle Ben dying on the side of the road.
If you missed Maguire's brief appearance (we don't blame you, he's hardly a major player in the Spider-Verse 2 cast), you can spot him when Miguel is explaining "Canon Events" to Miles. Maguire mourning Ben appears when Miles evokes the memory of Uncle Ben to try and convince Peter B. Parker to join his side.
If you want to see the scene for yourself, we've included it below.
Will Tobey Maguire be in Beyond the Spider-Verse?
We predict that Maguire will make an appearance in Spider-Verse 3. We actually believe that Garfield, Holland, and Maguire will all help Miles and Gwen take down the spot. Maybe take our predictions with a pinch or two of salt, though. We were very wrong about the Inheritors turning up.
If you're done crying after watching Uncle Ben die for the twenty-billionth time onscreen, then maybe you could distract yourself from the grief by checking out some of our superior Spider-Man content.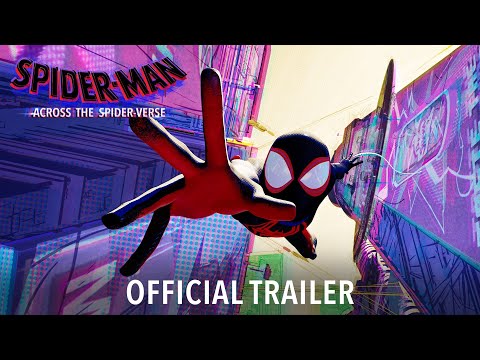 If you're not spoiler-phobic or have already seen the film, we've written the usual Across the Spider-Verse ending explained, revealed whether Miles and Gwen get together, answered if Andrew Garfield makes an appearance in Spider-Verse 2, and written a list of everyone who dies in Across the Spider-Verse.
Perhaps you've not seen it, though, then you need to read our article explaining how to watch Across the Spider-Verse. In that case, though, what are you doing here? Get to the cinema as soon as possible, then come back and read our interview with Shameik Moore and Hailee Steinfeld.
Finally, we've got articles explaining everything you need to know about the Spider-Man 4 release date, the Spider-Verse 3 release date, and the Spider-Man Freshman Year release date. We wrote a list of the new movies coming later this year so you can plan out the rest of your 2023 viewing.