Rarely a day goes by when we don't wax lyrical about the talents of Robert De Niro. The man is a powerhouse. No matter what age you were or what you were watching when you first laid eyes on him, it can't be denied that we all had the same thought: "Man, this Robert De Niro guy is unbeatable on the big screen."
With his worst movies, we're always still left entertained, and with the best Robert De Niro movies, we can witness the course of cinema being altered each and every time with his mind-blowing performances. He's always been ahead of the curve, starring in some of the best thriller movies and best action movies known to man.
He's also worked with some of the best directors of all time and boasts a regular partnership with Martin Scorsese. So, we're thinking that if anyone probably has the best opinion on the movies, it's De Niro. Thankfully, we now know for certain what he views as the best movies of all time.
According to the Golden Globes website (which seems to keep track of the top film picks of many famed actors) De Niro's favorite movies are; East of Eden, Rebel Without a Cause, and On the Waterfront. All excellent choices, but we wouldn't have expected anything less from De Niro, to be honest.
But these three movies have some surprising things in common (aside from being great, of course.) They were all made in the 1950s, and they are all some of the best drama movies ever made.
Of course, any film fan worth their salt would be able to tell immediately that one other commonality is James Dean, who starred in both East of Eden and Rebel Without a Cause. The former was one of his first major Hollywood roles and was an adaptation of the famous John Steinbeck novel.
It was a role that would set Dean up to star in one of his greatest films, Rebel Without a Cause. One of the first movies to explore the complex psyche of young people, Rebel stands as one of the most impactful beats of American cinema.
Of course, East of Eden then links in with De Niro's other favorite movie, On the Waterfront. Both movies were directed by Elia Kazan, an incredibly influential director who would provide the movies for no less than 21 actors to earn Academy Award nominations for. Incidentally, On the Waterfront stars Marlon Brando, who De Niro would work with in the 2001 crime movie The Score.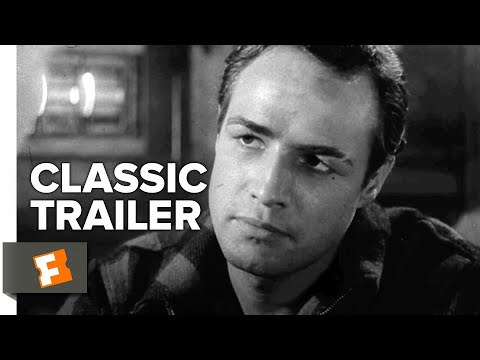 Of course, both actors starred in The Godfather movies, too, albeit on separate occasions. All in all, we'd say De Niro has some pretty good taste when it comes to movie classics.
See what Robert De Niro is up to next with our guide to the Killers of the Flower Moon release date. You can also find out why Marlon Brando's final movie will never be seen, and take a look at our list of the best actors of all time. We've also got all the best war movies noted, as well as all the new movies coming out this year.
If you're looking ahead, find out everything you can about the Joker 2 release date and the Dune 2 release date.