Who is Mr 7 in One Piece? Anime fans, it is time to head over to Netflix, because the Straw Hats have ventured into the real world, and joining them are tons of iconic villains. One of them is a mysterious assassin with the number seven tattooed on his cheek.
If you are a long-time One Piece fan, chances are that you are familiar with all the big baddies among the One Piece characters. There are clowns, Fish-Men, and different antagonist organizations (such as the World Government) that Luffy and his crew must face. However, Netflix's new One Piece live-action series has hinted at another future foe as it introduced the assassin Mr 7.
Now, One Piece may be one of the best anime series of all time, but many folks aren't up to speed with all its episodes. So many don't know how important the introduction of Mr 7 is for the series' future. With that in mind, The Digital Fix is here to break down all the info you need on Mr 7 and the organization, the Baroque Works. Warning, minor spoilers ahead!
Who is Mr 7 in One Piece?
In Netflix's new One Piece live-action series, Mr 7 is a Baroque Works assassin who tries to recruit Zoro into the criminal organization.
He is played by South African actor Kgosimore in the One Piece live-action cast and has a massive seven tattooed on his face. However, unfortunately, fans don't get to see Mr 7 for long since his head gets chopped off by Zoro during their confrontation.
But still, while we missed out on more Mr 7 action, his brief appearance does hint that if the live-action series gets a season 2, we'll be introduced to the Baroque Works – a group created by the anime villain Warlord Crocodile, which is trying to kick start a civil war in the Arabasta Kingdom.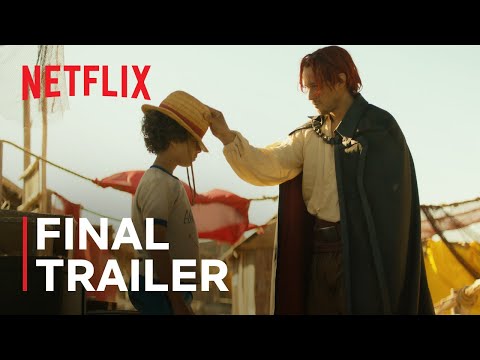 If you've seen all of One Piece in order already, you'd also know that Mr 7 is replaced in the future by a sniper with puffy white hair and an iconic purple jacket. So, fingers crossed that another chapter gets the green light over at Netflix so we can see this assassin on our small screens!
Netflix's One Piece live-action series is now streaming. For more information, you can read our One Piece live-action review, and check out our guide breaking down Devil Fruit and the Grand Line. We also have guides to everything new on Netflix this month and the best TV series of all time.
Or if anime is more your bag, here is our list of all the One Piece filler episodes you can skip, and everything you need to know about the Luffy Gear 5 and the One Piece treasure.