Airplane! is leaving Netflix in just two days, and we feel a kind of way about it. Nervous? Yes. But it's not our first time — we've been nervous lots of times. With its unmatched ability to mercilessly rip the piss out of the best disaster movies, the '80s movie is widely considered one of the best movies of all time.
The surrealist slapstick comedy, which marks Jim Abrahams, David, and Jerry Zucker's directorial debuts, follows Ted Striker (Robert Hays), a neurotic and traumatized war veteran who must land a commercial aircraft safely after its passengers all become afflicted with food poisoning.
In the years since its release, Airplane! has gone down in history as one of the best comedy movies of all time: so much so that in 2010, it was selected by Congress to be preserved in the United States National Film Registry for being "culturally, historically, or aesthetically significant."
In many ways, the significance of Airplane! speaks for itself. In a New York Times interview celebrating the film's legacy, comedian Patton Oswalt said, "A lot of comedies in the last 30 years have wanted to be Airplane! But most of those movies took the wrong message from Airplane! They were gag, gag, gag, gag, where Airplane! is really structured, driving the story along all the time."
"In a weird way it's like a Beatles movie," he added. "It looks like the easiest thing in the world, but there's a lot of sweat and blood that went into it." However, if you want to see Airplane! for yourself, you're running out of time — the movie leaves Netflix US on September 1.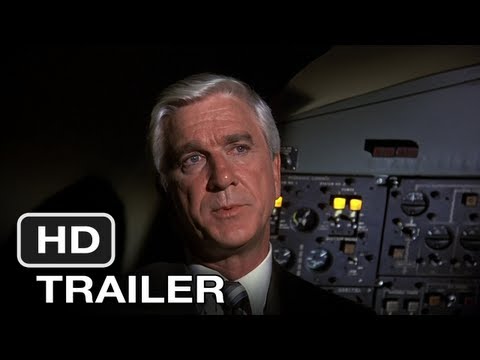 But surely there are other ways you can stream it once it leaves Netflix? Well, first of all, don't call me Shirley. And secondly, there are! Plenty of other streaming services host the iconic film, so all is not lost if you can't get to Netflix on time.
Because Airplane! was distributed by Paramount Pictures, it is also available to stream on Paramount Plus. Or, if you don't mind buying or renting a digital copy of the film, you can do so on Amazon Prime Video or Apple TV Plus.
To see what Airplane! is being replaced with, check out our guide to everything new on Netflix, which includes new movies, new Netflix series, and Netflix documentaries. Or, if you want to make the most of your Paramount Plus subscription, check out our guides to the best Paramount Plus shows, and everything new on Paramount Plus.
And if campy airplane movies are your jam, swing by our Plane review and guide on how to watch Plane.