What are the best airplane movies of all time? Taking to the skies is never a simple task. You have G-force, the elements working against you, and sometimes surprising passengers to deal with. The stakes are as high as the altitude, and as a result, some quality cinema has come from this above-ground setting over the years.
Be it military action movies, pilot life drama movies, or straight-up dog fights, airplane movies never fail to capture our imagination or keep us on the edge of our seats like the best thriller movies. The swooping aircraft on the big screen always get our blood pumping and our need for speed engaged. However, in the vast sky of Hollywood, choosing which feature to board come movie night can be a tricky task.
To assist you on your cinematic journey, The Digital Fix has gathered the top picks when it comes to aviation films. From the best comedy movies to dangerous missions, we've left no stone unturned. So sit back, make sure you're strapped in, and get ready to enjoy our list of the best airplane movies of all time.
What are the best airplane movies?
Airplane!
Porco Rosso
The Aviator
Top Gun: Maverick
Snakes on a Plane
Air Force One
Red Eye
Flight
Con Air
Sully
Airplane! (1980)
When it comes to comedy movies, few are as hilarious and timeless as Airplane! A parody of some of the best disaster movies – particularly the 1950s movie Zero Hour! – Airplane! follows the events of a commercial flight gone wrong, as passengers and crew members fall ill following a case of food poisoning.
An ex-fighter pilot is tasked with saving the day. The only problem is that his time at war gave him a fear of flying as well as a 'drinking problem' – splashing his beverages everywhere – leading to some complications. Que some one-liners, side-splitting jokes, and stellar performances from the likes of Robert Hays and Leslie Nielsen, and you've got yourself a classic.
Airplane! is a feel-good movie like no other, a highly acclaimed flick, and may just be one of the funniest movies to ever be made. In short, you can't miss it.
Porco Rosso (1992)
Would you rather be a pig than a fascist? If so, then the Studio Ghibli movie Porco Rosso will be right up your street! From beautiful visuals to a witty script that criticises the oppression of liberty, Porco Rosso is a surefire delight that will stick in your mind for years to come.
The anime movie tells the story of a cursed Italian World War I ex-fighter ace who is working as a bounty hunter chasing air pirates in the Adriatic Sea. However, it isn't smooth flying for the pilot cursed to look like a pig once the new fascist regime starts coming after him.
The animated movie has amazing dialogue, masterful dogfights, and stunning art with all its idyllic skyscapes. There's action, romantic triangles, and even some bare-knuckle boxing. Basically, Porco Rosso has it all and can be enjoyed by all ages because it's one of the best kids movies from Studio Ghibli.
The Aviator (2004)
Directed by Martin Scorsese, The Aviator is a triumph when it comes to performances and the drama of an aviation pioneer's life. In the biographical story of Howard Hughes, Leonardo Di Caprio plays the pilot turned big movie director.
He gave rise to The Spruce Goose, shattered speed records, and managed to make it back to the ground alive despite numerous close calls. And, to say that this life story is exciting is an understatement, to say the least. Hughes isn't afraid of G-force or turbulence – instead, paranoia and his personal demons become his downfall.
This movie based on a true story has gone down in history as one of the best airplane movies ever made, having earned eleven Academy Award nominations, including Best Picture, Best Director, and Best Original Screenplay. So, if you haven't seen this classic yet, it is time to add The Aviator to your watch list.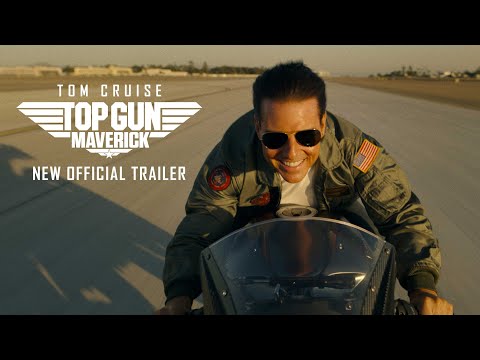 Top Gun Maverick (2022)
While the iconic '80s movie Top Gun almost made our list, we just couldn't overlook its impressive sequel, Top Gun Maverick, when it came to finalising our picks. Top Gun Maverick was one of the best movies of 2022 and gives you all the action and adrenaline that you'd want out of an airplane movie. (In fact, it might just be one of the best movies of all time, period.)
Set 30 years after the first film, Captain Pete "Maverick" Mitchell is tasked with training a new generation of flyers for a dangerous mission. From the swell of the upbeat music to the roaring of planes swooping at high speeds, Top Gun Maverick is an experience that captures the sense of excitement and adventure that airplanes carry.
The Tom Cruise movie has made a huge splash since its release, earning praise, accolades, and becoming the second highest-grossing movie of 2022. If you want to sit back and enjoy an all-around action movie, you won't regret picking Top Gun Maverick.
Snakes on a Plane (2006)
Listen, we here at The Digital Fix have a soft spot for fun B-movies, so you know that we had to include the 2000s movie Snakes on a Plane in our top choices. The plot of this horror movie is very simple. As its name suggests, there is a bunch of snakes on a plane, and the passengers have to deal with all these new venomous friends.
This outlandish scenario comes about due to the fact that the flight is holding a witness who is set to testify against a gang boss. So, obviously, he can't be allowed to reach the ground alive, right? Starring Samuel L. Jackson, the movie is as ridiculous and simple as it sounds, and is just easy fun.
If you are after a witty, deep script, this film isn't for you. However, if you want a straightforward plot and snakes biting butts, then, you need to watch Snakes on a Plane.
Air Force One (1997)
Directed by Wolfgang Petersen, the filmmaker known for his war movies such as Das Boot and Troy, Air Force One is a political thriller that will get your blood pumping. Harrison Ford plays the role of the President of the United States, and soon finds his plane hijacked by terrorists.
However, Ford isn't going to let his plane go that easily, and soon we see the president go full John McClane from Die Hard on the bad guys. The president – who just so happens to be a Vietnam war veteran – goes about stealthily beating the terrorists in an effort to reclaim the aircraft.
It is tense, exciting, and basically just super cool to see Ford navigate cargo holds in a vehicle suspended in the air. The movie was the fifth highest-grossing of 1997, and to this day still holds up as a good time.
Red Eye (2005)
From the director of the Scream movies, Wes Craven, Red Eye is the personification of tension and thrills. Starring Cillian Murphy and Rachel McAdams, the film tells the story of two people who seemingly hit it off at an airport.
However, once they board the plane, it turns out that this isn't a chance encounter, and some blackmailing, assassination attempts, and kidnapping ensues (fun!). That's right; it is basically a pseudo-rom-com setup, which turns into a full-on nightmare.
Craven is a master of horror and suspense, and although Red Eye is more of an action-thriller, its story keeps you on edge and leaves you shaking in your boots. A flight has never been as threatening as it is here. Truly the best cat-and-mouse game set on a plane, Red Eye is a must-watch.
Flight (2012)
The biggest fear when it comes to flying is a crash. So you can imagine how nerve-wracking it is to watch a movie about a crash landing being handled by an alcoholic airline pilot. Starring the powerhouse Denzel Washington as its main character, Flight follows the events of William "Whip" Whitaker, who becomes a hero after successfully crash-landing a commercial plane after a mechanical failure.
The events of the crash landing are pure exciting cinema, as we watch William make outlandish calls, swooping through the air and clipping church buildings to ultimately save the day. However, Flight also has plenty of subtle drama as its second half deals with the investigation of the pilot, which challenges our notions of the new "hero".
Flight gives you the action of the high skies, the fear of falling to the ground, and drama, but most importantly – it is a movie centred around redemption.
Con Air (1997)
Con Air is the Nicolas Cage airplane movie that we all need in our lives; there are no ifs, buts, or maybes about it. What makes this cult movie stand out, is the fact that it has one of the wildest plotlines ever seen, period. And its off-the-wall premise is so delightfully ridiculous and fun that the '90s movie is a masterpiece in its own right.
Con Air, directed by Simon West, centres around a prison break that takes place in the sky, with Cage taking on the task of saving the day. From some great dialogue to one of the best movie villains from the '90s you'll ever see in John Malkovich as Cyrus "The Virus" Grissom, Con Air is always a great pick come movie night and one we at The Digital Fix highly recommend.
Sully (2016)
While the director is mainly known for Westerns, Sully is a Clint Eastwood movie that sees Tom Hanks take to the skies in a riveting drama like no other. Here is a true story that dramatizes the events of the pilot who performed an emergency landing on the Hudson River in 2009 after his engines failed.
The film explores the heart-stopping event as well as its aftermath, once an investigation is opened up to question if Chesley "Sully" Sullenberger actually endangered the 155 passenger to begin with. Like most Tom Hanks movies, Sully features a stunning performance and is a detailed character study of the titular pilot as media and public scrutiny start affecting his daily life.
Although the National Transportation Safety Board (NTSB) has publicly criticised the accuracy of the film, Sully's appeal and the effective story can't be denied.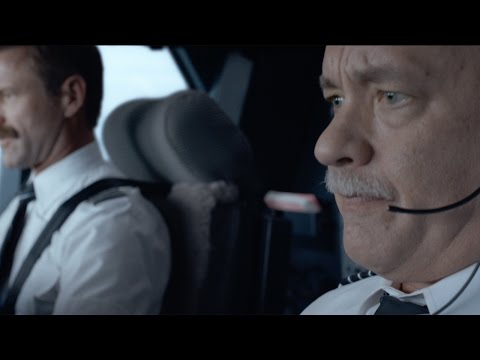 For more top picks with their feet a bit closer to the ground, here are our guides to the best spy movies, the best teen movies, the best vampire movies, and the best time travel movies of all time. We've also got you covered on all of the new movies coming your way in 2023.