All the Naruto filler you can skip. All anime fans know the perils of filler and few series have been plagued by dreaded 'non-canon' episodes like Masashi Kishimoto's masterpiece Naruto.
Yes, Naruto may be considered one of the best anime series of recent years, but even the most die-hard of fans will know the show has a massive problem with filler (Mizuki the Tiger springs to mind). This can make watching Naruto in order a bit of a chore, but don't worry, we've put together a comprehensive list of all the Naruto fillers so you know what to avoid.
What are the Naruto filler episodes?
Naruto episode 26 – Chunin Exams arc
Naruto episode 97 – Search for Tsunade arc
Naruto episodes 101 to 106 – Land of Tea Escort Mission arc
Naruto episodes 136 to 219 – Land of Rice Fields Investigations arc
Shippuden episodes 57 to 70 – Twelve Guardian Ninja arc
Shippuden episodes 91 to 111 – Three Tails' Appearance arc
Shippuden episodes 144 to 151 – Six-Tails Unleashed arc
Shippuden episodes 170 to 171 – Big Quest for Fourth Hokage's Legacy arc
Shippuden episodes 176 to 196 – Locus of Konoha arc
Shippuden episodes 223 to 242 – Paradise Life on a Boat arc
Shippuden episodes 257 to 260 – Two Fates arc
Shippuden episodes 271 – Fourth Shinobi World War: Confrontation arc
Shippuden episodes 279 to 281 – Fourth Shinobi World War: Confrontation arc
Shippuden episodes 284 to 295 – Fourth Shinobi World War: Confrontation arc
Shippuden episodes 303 to 320 – Fourth Shinobi World War: Confrontation arc
Shippuden episodes 347 to 361 – Fourth Shinobi World War: Climax arc
Shippuden episodes 376 to 377
Shippuden episodes 388 to 390
Shippuden episodes 394 to 413 – Birth of Ten-Tails's Jinchuriki arc
Shippuden episodes 416 to 417 – Birth of Ten-Tails's Jinchuriki arc
Shippuden episodes 422 to 423
Shippuden episodes 427 to 450 – Birth of Ten-Tails's Jinchuriki/Jiraiya Shinobi Handbook: The Tale of Naruto the Hero arcs
Shippuden episodes 464 to 468
Shippuden episodes 480 to 483 – Childhood arc
Naruto filler episodes
Naruto itself has quite a bit of filler, but that's not necessarily a bad thing. Instead of over 200 episodes, you really only have 119 to get through. Easy! Two one-off episodes occur in the first half of one of the best fantasy series for anime fans, then another few closer to the halfway line, and then a huge swathe before the finale.
Some of the filler does contain scenes that can matter to certain characters, so keep that in mind when choosing not to watch. Ultimately though, it's all clean and easy and sets you right up to dive headfirst into Naruto: Shippuden. Good thing, too, because that one's not quite as simple.
Naruto: Shippuden filler episodes
At 500 episodes, watching all of Naruto: Shippuden is a good deal more of a task than its prequel. That's a lot of cool ninja action! For this TV series, around 200 episodes can be glossed over if you just want to see the most plot-driven parts of the saga.
Almost every arc has at least one episode that can be put aside. Unlike Naruto itself, you can't just skip to Shippuden's grand climax. If you've watched that far, you should definitely soak up as much as you can before saying goodbye.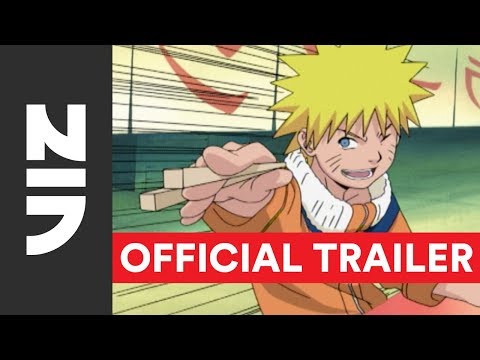 That's all the Naruto filler covered. If you want more ninja action, be sure to read out our guide to the best Naruto jutsu, our list of the best Naruto characters, and we've even ranked all the Akatsuki members.
That's not all, though; we've answered the question, 'Is Kurama the strongest Tailed Beast and explained the Infinite Tsukuyomi as well and tried to work out what Madara's Mangekyou Sharingan power was.
We've also got lists breaking down the best Netflix anime, best romance anime, best anime villains, and best anime movies for more choices. Finally, check out our guides about new anime, including the Chainsaw Man season 2 release date, the Demon Slayer season 4 release date, and the One-Punch Man season 3 release date.