The idea of a big, historical epic take on Napoleon has been so seductive in cinema that Stanley Kubrick saw it as his white whale of a project. Now, Napoleon is indeed heading to the big screen via Ridley Scott, one of the best directors working today, and leading man Joaquin Phoenix.
The Napoleon release date is coming later this year, with the film standing as one of the most exciting new movies in 2023 and a sure-fire player in next year's Oscars. It could be among the best movies of the year, but it's already taking potshots over its historical accuracy.
We all know that the best movies based on a true story often have to take some liberties with reality in order to make great entertainment, and that's certainly true with the best drama movies about historical figures.
But Dan Snow, who regularly fronts history programmes on TV as well as podcasts, took issue with the tagline on the new Napoleon poster, which proclaims: "He came from nothing. He conquered everything."
Snow took a cheeky jibe at the words on Twitter, correcting the tagline to read: "He came from a relatively privileged background. He conquered around 2% of the Earth's land mass." Not quite so impressive, it seems.
Given that both of Napoleon's parents were descendants of Italian nobillity, there's certainly truth in Snow's statement. And as for the second part, Napoleon conquered virtually all of Europe which, as Snow points out, only equates to around two percent of the world's land.
Obviously, Napoleon's story will have been fictionalized and sexed up in order to make this movie biopic more enticing. But there's also no denying that Napoleon is one of the more significant military leaders of the 19th century and, with Phoenix in the role, he could be a powerhouse on the big screen too.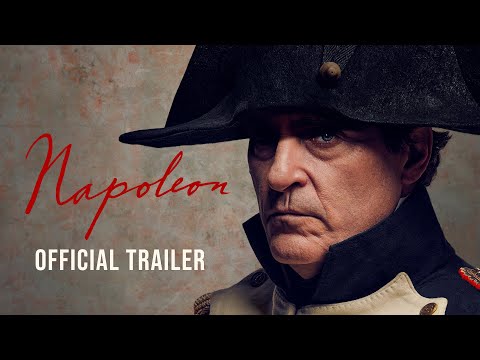 For more on Phoenix, check out our guide to the Joker 2 release date as well as our Beau is Afraid review and our picks for the best Joaquin Phoenix movies ever. You can also find out why Joaquin Phoenix fainted next to an acting legend.
We've also got you covered on the biggest 2023 movies heading your way, including the Oppenheimer release date, the Dune 2 release date, and The Equalizer 3 release date.