What are the best Joaquin Phoenix movies? Since the '80s, Joaquin Phoenix has gradually established himself as one of the most captivating and fascinating leading men in Hollywood.
His work ranges from small indie films to blockbusters, and he's starred in some of the best movies of the last 30 years. Over the course of his career thus far, he's given us some of the best drama movies and most exciting thriller movies you can find, cultivating performances that are nothing short of breathtaking.
If you're looking to dive into this fine actor's work, you might struggle to pick a starting point. What are the best Joaquin Phoenix movies? Well, look no further, because we know our films, and we've got a few suggestions we know you'll love.
What are the best Joaquin Phoenix movies?
Her
The Master
Gladiator
You Were Never Really Here
Inherent Vice
Signs
Buffalo Soldiers
Walk The Line
Quills
Two Lovers
Her (2013)
Black Mirror may have caused loneliness and modern technology to seem overdone as themes, but Her stands out from the crowded field through being a well-constructed and disarmingly upbeat romance movie. Theodore Twombly, a writer in future Los Angeles, played by Phoenix, gradually develops a rapport with an AI, voiced by Scarlett Johansson.
They slowly drift closer and closer, finding ways to transcend their digital boundaries. Spike Jonze handles their relationship without cynicism, and Phoenix keeps us in tune with Theodore's sensitivity and need for connection.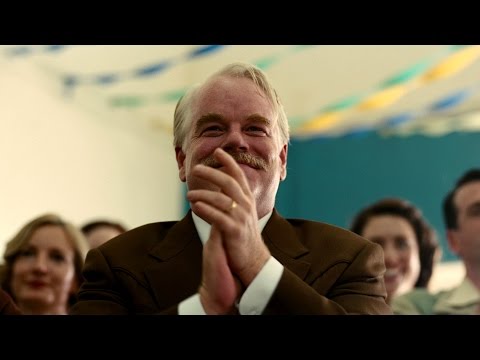 The Master (2012)
Joaquin Phoenix and Philip Seymour Hoffman go for broke in Paul Thomas Anderson's look at the intersection between post-war PTSD and the warmth of cultism. Phoenix portrays Freddie Quell, a veteran struggling to keep his anger issues under control.
He becomes drawn into the Cause by emphatic leader Lancaster Dodd, played by Hoffman. Both generation-leading talents, Hoffman and Phoenix, are on top form, framed beautifully by Anderson's smoky lens.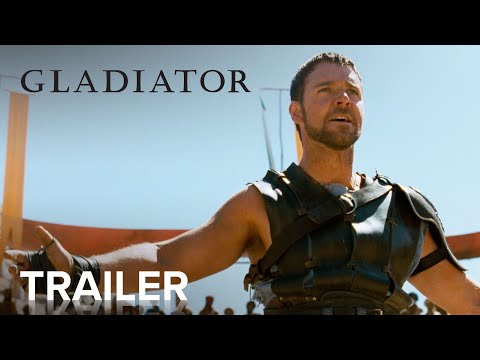 Gladiator (2000)
Russell Crowe rightfully got all the glory for his portrayal of Maximus Decimus Meridius, but his hero's journey would be nothing without Joaquin Phoenix's entitled, bloodthirsty movie villain Commodus. Knowing his father wants Maximus as Emperor of Rome, Commodus tries to have the general killed.
One failed attempt begets more in the Coliseum, Commodus perpetually leering over his victims. You love to hate him, and Phoenix does everything in his power to make sure of it.
You Were Never Really Here (2017)
We like to think that when Joaquin Phoenix got his Best Actor award for Joker, it was really just a delayed response to this masterpiece. Lynne Ramsay makes stunning use of Phoenix's intensity and introspective nature, placing him as a hired killer, Joe, who saves young women targeted by human traffickers.
Years of abuse and working for the FBI have left Joe extremely traumatised, the violence acting as his only vice. Worn down and exhausted, Phoenix brings a flicker of life to the character few else could've managed.
Inherent Vice (2014)
The atmosphere of this detective yarn set in 1970 Los Angeles, the best Paul Thomas Anderson movie, is thick with intrigue and marijuana smoke. Through the haze, you can see Doc, a PI played by Joaquin Phoenix who's hired to find a missing woman.
His path leads in all sorts of directions, encountering stars such as Jena Malone, Owen Wilson, and Josh Brolin. Darkly hilarious, the ending always creeps up on you because time flies when hanging out with Phoenix in this mode.
Signs (2002)
M Night Shyamalan's tense alien invasion is given some reprieve by Phoenix's tinfoil hat-wearing Merrill, who becomes obsessed by all the reports surrounding the extra-terrestrials. Younger brother to Mel Gibson's grieving former priest, Phoenix gives a more relaxed performance yet still manages to almost have us wishing the film was about him instead.
Buffalo Soldiers (2001)
Gregor Jordan's adaptation of Robert O'Connor's acerbic novel needed the right kind of likeable rogue to work. Luckily, Joaquin Phoenix provides just that, making the drug dealing and adulterous Ray Elwood seem sort of charming, even if being around him is bad for just about anyone's health.
Walk The Line (2005)
Joaquin Phoenix and Reese Witherspoon are absolute S-tier casting as Johnny Cash and June Carter. They nail everything, from the couple's tumultuous but deep-rooted adoration, to their stunning duets. James Mangold draws a sensitive portrait of the American iconoclast, including just enough sarcasm that you really feel like you understand the man behind the singer.
Quills (2000)
Phoenix has become known for his flip-flopping between studio pictures and smaller, more independent productions. Back in 2000, he followed the Hollywood-shaking Gladiator with a role in Quills, about the French revolutionary Marquis de Sade.
Phoenix plays Abbé du Coulmier, a priest who oversees the Marquis's time in an asylum. It's not the loudest performance, but it goes to show that Phoenix can slot into an ensemble too, finding his spot among stars like Kate Winslet, Geoffrey Rush, and Michael Caine.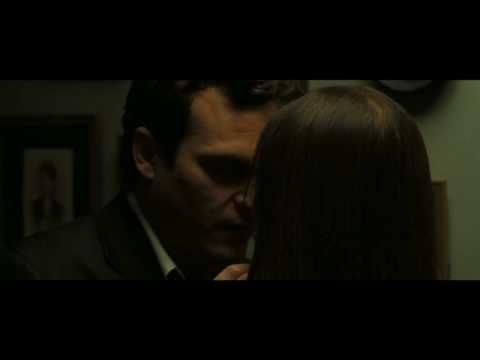 Two Lovers (2008)
James Gray and Joaquin Phoenix have collaborated several times, and Two Lovers might just be their masterpiece. Lonely and suicidal, Leonard Kraditor (Phoenix) becomes caught between two poles when his parents try to set him up with Sandra (Vinessa Shaw) while he develops feelings for Michelle (Gwyneth Paltrow), who's having an affair with a colleague.
Leonard tries to figure out what he wants from life, and in doing so, Gray and Phoenix tap into the sometimes dissonant feelings between childlike crushes and adult lust. It should be straightforward, but it isn't, and Phoenix helps us embrace and understand that.
Those are the best Joaquin Phoenix movies. For more top-class performances, check out our lists of the best Ryan Gosling movies and best Margot Robbie movies. Keep an eye on our new movies list as well to see where they all might show up next.