Joaquin Phoenix is known by now as an intense presence, as well as one of the best actors of his generation. His new movie, Beau is Afraid, teams him with another intense figure in horror movie maestro Ari Aster. If there's one thing we can expect? Intensity.
That feeling definitely stretched to the set, in which Aster has explained that Phoenix threw himself headlong into every demand of the three-hour epic's unconventional plot.
Phoenix plays the title character in the twisted comedy movie, which follows the anxiety-riddled Beau through a surreal, nightmarish journey in the wake of his mother's death.
Beau's mother is played by Broadway legend and three-time Tony Award winner Patti LuPone. The star has a 50-year stage career behind her, including leading the original Broadway cast of Evita and originating the role of Fantine when Les Misérables debuted in the West End.
At a surprise screening of Beau is Afraid, Aster told Deadline that one particularly intense scene between Phoenix and LuPone proved too much for his leading man.
"There was a scene that was very intense for Patti and it was a shot that was on Patti, it was not on him and all of a sudden he fell out of frame. I was really pissed 'cause it was a really good take. It felt confusing, so I went around the corner and he was collapsed," said Aster.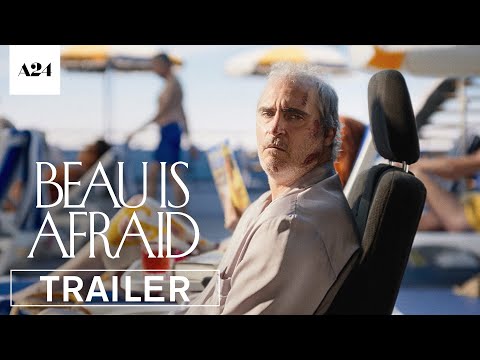 The director added: "I knew it was bad because he was letting people touch him and people were tending to him and he was allowing it. The point is that he fainted in somebody else's take, he wasn't on camera and he was helping them, he was in it for them to the point where he collapsed. It's very poetic that he collapsed in somebody else's shot."
Audiences can experience Phoenix's character's dark journey for themselves when the movie arrives in cinemas on April 21, 2023. Hopefully it will join the ranks of the best A24 movies.
For more of the best movies coming in 2023, check out our guides to the Evil Dead Rise release date and the Oppenheimer release date. Or for Phoenix's return to his Batman villain role, here's everything we know about the Joker 2 release date.