Michael Douglas, who plays Hank Pym in the Ant-Man cast, has said he thinks the new movie Ant-Man 3 is similar to taking drugs. When you think of the most important Ant-Man characters, Michael Douglas's Hank Pym is right up there at the top.
Both in the comics and the MCU movies, Hank Pym is the original Ant-Man, and the inventor of the Pym Particles. These are what allow Paul Rudd's Scott Lang to make himself mini, and they also facilitate time travel (though, it's probably best not to get too much into that).
With the Ant-Man 3 release date now behind us, and Phase 5 in front of us, early audiences have no had the chance to get up to date with the adventures of the Ant-crew, including Douglas's Pym who is roped into the Quantum Realm too. In Douglas's own words, those adventures are like being on mushrooms.
Speaking on the Kermode and Mayo's Take podcast, Douglas explained his comparison. The superhero movie star said, "[The Quantum Realm] is quite amazing. It's a a whole world that's been technically created. I'd suggest if you ate a mushroom – a particular kind of mushroom – you may have a little better appreciation for this world that existed down there."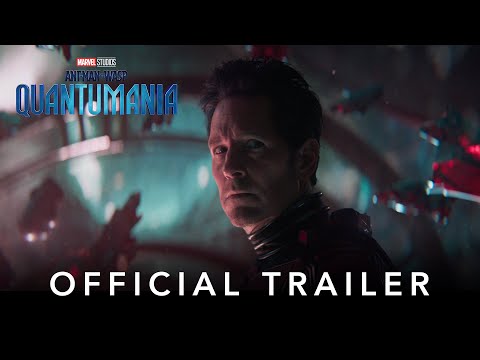 He continued, "[It's] kind of a Hieronymus Bosch mixture. It's pretty stunning, and one of the real joys is to see it when the whole picture is put together."
The Quantum Realm itself is, arguably, the real star of the adventure movie. Despite some iffy visual effects here and there, it's one of the most engaging environments that the MCU has created, and it's packed full of weird and wonderful new MCU characters – not least Kang the Conqueror.
For more on Ant-Man 3, check out our Ant-Man 3 review as well as our guide to the Ant-Man 3 ending explained, and Victor Timely. Or, learn more about the fearsome Council of Kangs, and the Loki season 2 release date.