Who is Victor Timely in Ant-Man 3? This article contains spoilers for Ant-Man 3. From all its trailers, it was always clear that Ant-Man 3 was going to cause absolute chaos.
And, now that the Ant-Man 3 release date has finally arrived (check out our Ant-Man 3 review here), we know a whole lot more about exactly what that chaos entails. To no one's surprise, Ant-Man 3 was the Kang the Conqueror show. The new Marvel villain, played by Jonathan Majors, has stepped up into a purple ballsack-shaped hole, and the MCU character will be defining the progression of Phase 5.
One of the major Kang-related reveals within the new movie came right at the end of Ant-Man 3, during the post-credits sequences which saw the return of Loki and Mobius M. Mobius before Loki season 2. The pair identified one of Kang's variants in the 1920s called Victor Timely, and here's everything you should know about him.
Victor Timely in the comics
Victor Timely is a Kang variant that lives in early 20th-century earth. He is a genius inventor and a master technician, and he founds a town in his name aptly called: Timely.
He turns his town into an industrial marvel (no pun intended) and forms a company called Timely Industries using it to innovate with technologies which are secretly from the future.
Think of it as an early 20th-century Stark Industries. Over the course of his company's development, Timely ages but as a time-travelling Kang variant, he returns under the guide of his own son to continue his task without raising suspicions.
Victor Timely in the MCU
In the MCU, Victor Timely is a Kang variant who, like his comicbook counterpart, is living in the 20th century, and he appears to be the new big bad in Loki season 2.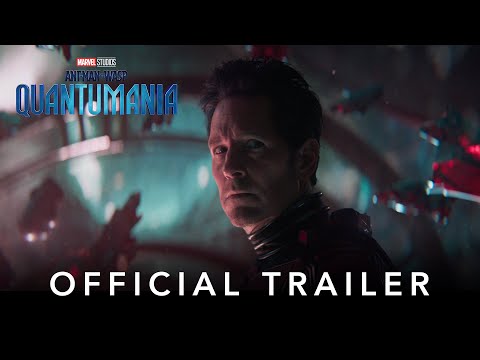 Will Victor Timely be in Loki season 2?
With the Ant-Man 3 post-credits scenes, it looks like Loki season 2 could focus on Mobius and Loki tracking down Victor Timely as an antagonist. Certainly, the pair's appearance at the end of the movie was a surprise, so it seems to be setting that up as their next adventure, and it would fit within the Time Variance Authority's purview.
That would put them directly into the line of conflict with Council of Kangs, though, and that's a very dangerous position to be in. Loki has already died once at the hands of a power-hungry villain, and his time-variant will have to work hard to avoid the same fate if he and Mobius do confront Victor Timely after identifying him.
That's it on Victor Timely for now. For more on Ant-Man 3, check out our Ant-Man 3 review, as well as our other guides breaking everyone who dies in Ant-Man 3, who is MODOK, the Quantum Realm, and is Michael Pena in Ant-Man 3. If you really want can't wait for more ant-fun, here's what we know about the Ant-Man 4 release date.