What is the Ant-Man 3 release date? When Scott Lang first stumbled onto Hank Pym's old Ant-Man suit in his first superhero movie, he probably didn't think he'd wind up fighting deranged CEOs and alien armies led by Thanos himself. But Scott and Hope van Dyne are heading into their biggest (or smallest) adventure yet in Ant-Man and the Wasp: Quantumania.
The first science fiction movie in Marvel's Phase 5 is jumping headfirst into alternate timelines, different worlds, as well as the multiverse itself – and clearly, Ant-Man 3 is going to do the same. The previous films briefly explored the idea of the Quantum Realm – a smaller world existing in front of our very eyes. And although Hank Pym has already saved his long-lost love, Janet Van Dyne, from this strange new reality, it looks like our favourite tiny MCU characters will explore it further in the upcoming sequel.
But what is Ant-Man and the Wasp: Quantumania about? Which of our favourite Ant-Man characters are in it? Is there a trailer? Who's the villain? Don't worry. We've shrunk ourselves down to the Quantum Realm to bring you everything you need to know about the Ant-Man 3 release date and Scott Lang's (Paul Rudd) next big adventure.
Who's in the Ant-Man 3 cast?
Paul Rudd and Evangeline Lilly lead the Ant-Man 3 cast as Scott Lang and Hope van Dyne. Michael Douglas will also join them as Hank Pym and Michelle Pfeiffer as Janet van Dyne.
Who's the best? MCU Movies ranked
Jonathan Majors will go up against them as Kang the Conqueror. Another MCU newcomer is Detective Pikachu star Kathryn Newton, who plays an older version of Cassie Lang, Scott's daughter. In the comics, she becomes the giant hero Stature, and she suits up here, too.

What happens in the Ant-Man 3 plot?
The Ant-Man 3 plot involves Scott Lang and his family battling Kang in the Quantum Realm. They become trapped after Cassie finds a way to explore the microscopic region, garnering some unwanted attention.
The incredible shrinking man: Best science fiction movies
Evangeline Lilly also revealed to The Digital Fix in an interview for her movie South of Heaven that Ant-Man and the Wasp: Quantumania is the "best one yet" in the series so far. So whatever Marvel has in store for us at least we know it is going to be good!
This way: Marvel movies in order
Thanks to one piece of intriguing casting information, we already know another villain alongside Murray, who Scott and Hope will be up against… Kang the Conqueror. Yes, the time-travelling despot is making his way to the Quantum Realm for some reason. In September 2020, Deadline broke the news that Lovecraft Country star Jonathan Majors had joined Quantumania as Kang.
Anyplace, anywhere, anywhen! Best time travel movies
The star briefly appeared at the end of Loki as He Who Remains, an alternate version of Kang who created the Time Variance Authority as a way of preventing another multiverse war with other Kang variants. But in Quantuman, he's a different version of the Marvel villain.
Is there an Ant-Man 3 trailer?
The first Ant-Man 3 trailer dropped on October 27, 2022. It gave us our first proper look at the Quantum Realm, as well as the heroes and villains within it. Of course, we also got to see Jonathan Majors as Kang, and boy does he look terrifying.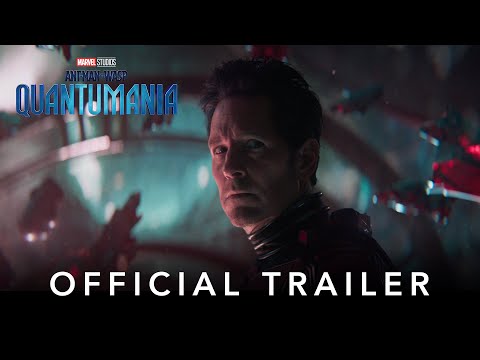 Ant-Man 3 got a second trailer on January 10 that teased more of Kang's plan. It seems the blue-faced baddie wants Scott's help in stealing 'something' and in return he'll give Scott more time with Cassie.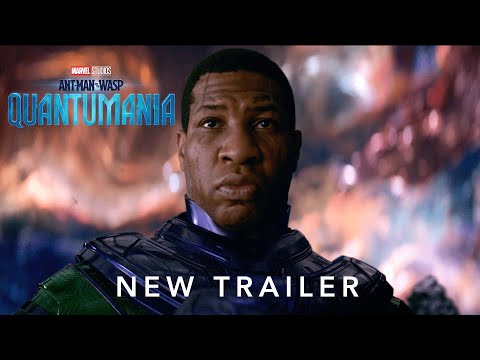 When is the Ant-Man 3 Release date?
The Ant-Man 3 release date was February 17, 2023. It's the first instalment of Phase 5, heralding a new era for the franchise. If you want to know if you should watch it well, you need to read our Ant-Man 3 review.
Nia DaCosta's The Marvels and James Gunn's Guardians of the Galaxy Vol. 3 both arrive in 2023, too, after Quantumania. Fans aren't starved for Marvel entertainment, that's for sure.
And that's everything we know about the Ant-Man 3 release date. If you want to know more about the MCU's upcoming adventure movies, check out our guides, The Marvels, and Secret Invasion. If you're planning your 2023 cinema trips, then check out our guide to all the new movies coming this year.
Is Ant-Man 3 on Amazon Prime?
As of May 2023, Ant-Man 3 is not yet available on Amazon Prime, but you can buy a digital copy of the movie at Amazon and watch it right now in UHD quality.