The MCU has always been political in it's own way. When you've got superheroes running around untethered and causing mass destruction, there's going to have to be come official forces coming into play. That said, the President of the United States hasn't always been a major player in the MCU, but he is known to appear, whether my mention or in a short-lived role.
Most recently, the president has taken on a rather major part in the Marvel series Secret Invasion. Played by Dermot Mulroney, President Ritson appears throughout the sci-fi series. That said, he won't be around for long, since the nation's leader is due an update when the Captain America 4 release date rolls around.
When asked about how he feels knowing that Harrison Ford's Thunderbolt Ross might be stepping into the White House, Mulroney had a solemn response. "That's bad news. That's bad news," he said [via Josh Wilding].
"Yeah, no, I knew about this," he then clarified. "I don't know what anybody's intent is. I couldn't ask for more. I am so fulfilled and thrilled to have been in Secret Invasion, but I have no concept of whether Ritson survives, lives on, or continues in the storyline. It'd be a thrill, of course."
Naturally, if you're going to lose the fictional presidency, Harrison Ford isn't a bad opponent. At least, that's what Mulroney seems to think.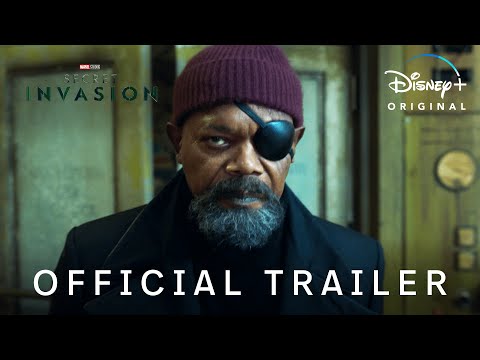 "But if I have to lose the next election to one American and it happens to be Harrison Ford, I guess that's fair enough," he said. "And that's okay. Maybe I can run– There's nothing about two terms. I could be his vice president, right? I could do two terms as president and then two terms as vice president under President Harrison Ford."
Naturally, we think Ford would be a great Marvel president, since the man already has some important experience in the field. After all, he also held that same position in one of the best '90s movies, Air Force One. And he managed to take back a plane from terrorists. So…yeah.
We've got all the Secret Invasion intel you could possibly need, including the Secret Invasion release schedule, The Harvest explained, and guides to Gravik's plan and the Black Widow Easter egg you missed. Plus, check out our feature on why Secret Invasion should have been an Avengers movie. For more MCU, check out our guide to the Marvel movies in order, and see what we know about The Marvels release date.
And for some more Ford, check out our Indiana Jones 5 review! Plus, take a look at all the best TV series you should be watching, and see what's new on Disney Plus this month.