The new Disney Plus series Secret Invasion is all about secrets and espionage, but this is hardly the first time the Marvel Cinematic Universe has dipped its toes into the murky waters of spycraft. In Black Widow (one of the more confusing films when trying to watch all the Marvel movies in order), it was made clear that there were plenty of powerful players working behind the scenes.
Most notably, we were introduced to nobody's favorite Marvel villain, General Dreykov (Ray Winstone), a powerful Russian puppetmaster who ran the Red Room, which produced Black Widows. At the end of that superhero movie, Dreykov came to a rather sticky end, and that was the last we ever thought we'd heard of the sinister spymaster.
It turns out we were wrong, though. In the opening moments of Secret Invasions episode 3, we get a little Dreykov Easter egg, although it's possible you missed it. It happened during the episode's opening during a flashback to 1998 when Nick Fury (Samuel L. Jackson) met with Varra. During their chat, Varra passes Fury some intel that she claims should "put Dreykov's men on their heels."
It's only a small reference we know, but it's a cool bit of world-building that makes total sense. Fury's definitely the kind of guy who'd use his network of Skrulls to keep an eye on bad guys like Dreykov. Also, it's nice to see the Black Widow movie get a nod because so often, it feels like it was forgotten.
A lot of that comes down to it being a prequel film that came out when the Covid-19 pandemic was ongoing. The spy movie never really had a chance. Anyway, the treatment of Black Widow's a story for another day. If you're curious about what we made off Scarlet Johansson's first solo movie, check out our Black Widow review here.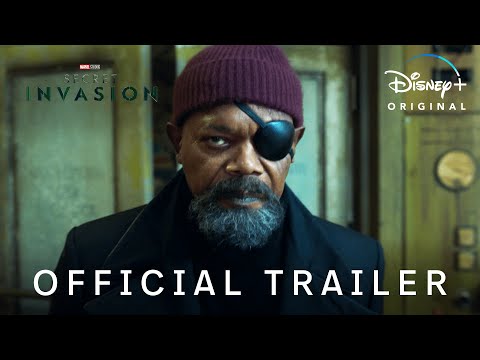 If Easter Egg guides are your thing, you're in luck. We've got loads of them. So check out our articles listing all the Black Panther 2 Easter eggs, the Thor: Love and Thunder Easter eggs, and all the Ant-Man and The Wasp: Quantumania Easter eggs.
If you're after more MCU content, then check out our guide ranking all the Marvel series so far, or if you don't want to miss an episode of Nick Fury's big adventure, we've got a Secret Invasion release schedule for you to bookmark.
Finally, be sure to check out our Marvel Phase 5 breakdown and our article revealing everything you need to know about The Marvels release date. If you're bored of all this superhero stuff, though, we recommend reading our lists of all the new movies coming out in 2023 and the 101 best movies ever made (a few Marvel movies may make an appearance).