When does Guardians of the Galaxy Vol 3 come to Disney Plus? Marvel fans have been waiting patiently for the chance to experience James Gunn's farewell to the Guardians again, having helped it to around $850m at the global box office. A very solid total indeed.
But the MCU's most recent adventure for the Guardians of the Galaxy was always going to head to Disney Plus, and fans wanted to know when. Audiences have learned to expect new movies from the superhero behemoth to arrive on one of the best streaming services very quickly, helping us all out when we want to rewatch the Marvel movies in order.
So when can we expect to see Guardians of the Galaxy Vol 3 on Disney Plus? We want to experience the final farewell to the Guardians of the Galaxy cast one more time, and we want to do it in our living room.
When does Guardians of the Galaxy Vol 3 come to Disney Plus?
Great news, Marvel fans! Guardians of the Galaxy Vol. 3 is streaming on Disney Plus right now.
In recent years, Disney has typically operated with a three-month window between theatrical release dates and Disney Plus for Marvel movies. Guardians 3 landed in May 2023, and it came to Disney Plus on August 2, 2023. We didn't have to wait for too long.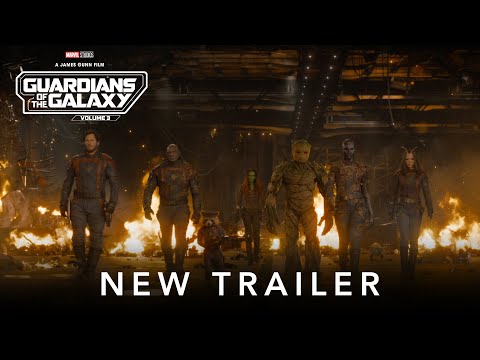 Disney has stuck fairly rigidly to this approach in recent years. Black Panther: Wakanda Forever was released in cinemas on November 2022 and hit Disney Plus in February 2023. Ant-Man 3 was released theatrically in February 2023 and arrived for streaming in May 2023.
We were big fans of Gunn's newest foray into the Marvel world, as we explored in our Guardians of the Galaxy Vol 3 review, and so we're very excited to experience the best MCU characters and their battle against the most hateable Marvel villain again.
And the really good news is that we've made it really easy for you. Just click the link below and you can head straight to Disney Plus.
To find out more about the best movies and best TV series coming to Marvel's Phase 5 in the coming months, read our guides to all the upcoming Marvel movies, The Marvels release date, the Loki season 2 release date, and the Captain America 4 release date. We've also dug into everything we learned from the Loki season 2 trailer.
Elsewhere, you can read about the MCU deleted scene even we don't want to see and find out why Hawkeye's bizarre comic book origin should have been in the MCU. Alternatively, take a look at our open letter to Kevin Feige.