When is the Ant-Man 4 release date? Scott Lang's survived another trip to the Quantum Realm. Still, his actions there will have major repercussions for the Marvel Cinematic Universe as a whole, so could Scott return for another adventure?
Well, as Kevin Feige himself says, when it comes to the MCU and Marvel movies, you can never say never, and the superhero movie doesn't end with Scott or Hope hanging up their helmets at the end of Ant-Man 3.
So we've cast our eye into the future beyond Marvel's Phase 5 and even Phase 6 to bring you everything you need to know about the Ant-Man 4 release date. And if you're asking why we need another Ant-Man film, I'd ask you why you'd deny the world another Paul Rudd movie.
Ant-Man 4 release date speculation
We don't know the Ant-Man 4 release date because the film hasn't been greenlit yet. When Kevin Feige was explaining Marvel's Phase 5 and 6, he didn't even mention if the Avenger's smallest heroes would return.
Still, as Thor Love and Thunder proved, Marvel's not against giving popular heroes a fourth solo action movie, and it's been reported that conversations have already begun at Marvel about a potential Ant-Man 4.
"We're already thinking about [Ant-Man 4]," Ant-Man producer Stephen Broussard told Comicbook.com. "It's like, every movie's its own battle, and you bear the scars of making it and wanting to make it great. But hope springs eternal and you start to put yourself back together after the journey of making the movie."
"You're like, 'Yeah, what if we did X and what if we did Y?' Like the wheels start turning, you can't help yourself. I don't want to say anything about specifically what those are, but yeah, you can't help yourself. Those conversations, those whispers have already started to happen between myself and Peyton and Kevin."
Ant-Man 4 cast speculation
If the superhero movie gets the green light, we imagine the Ant-Man cast will assemble like the Avengers once again. That means Rudd and Evangeline Lilly will both be back. It's likely that Kathryn Newton will also be back, as well as Cassie, and if she's not back here, she'll definitely be back for that Young Avengers movie.
The big question is whether Michael Douglas and Michelle Pfeiffer will return as Hank and Janet Pym. Douglas has said he'll return, but only if he dies in the film, which hardly feels like a ringing endorsement of his commitment to the MCU.
Here's the potential Ant-Man 4 cast:
Paul Rudd as Scott Lang/Ant-Man
Evangeline Lilly as Hope van Pym/The Wasp
Kathryn Newton as Cassie Lang/Stature
Michael Douglas as Hank Pym
Michelle Pfeiffer as Janet van Pym
One person we'd love to see return in Ant-Man 4 is Michael Peña as Scott's best friend, Luis. Come on, Feige, you know he's the secret sauce that Ant-Man 3 lacked (check out our full thoughts in our Ant-Man 3 review).
Ant-Man 4 plot speculation
We don't know what Ant-Man 4 will be about, but we can turn to the comics and the Marvel Phase 5 and 6 timelines for some guidance. We know that Scott and Hope won't be back before the Avengers next assemble, and we imagine the dynamic duo will have a role to play in Avengers 5 and Secret Wars.
After that, though, the world's their oyster. There are plenty of fun Ant-Man stories that could be adapted for the big screen. We'd quite like to see Scott work with the Fantastic Four, a team he once joined in the comics.
One thing we don't want Marvel Studios to adapt is the death of Stature story, it was sad in the comics, and the MCU version of Scott's already lost so much time with his daughter that it'd be cruel to kill her before her time. Also, let's leave the Quantum Realm alone for now.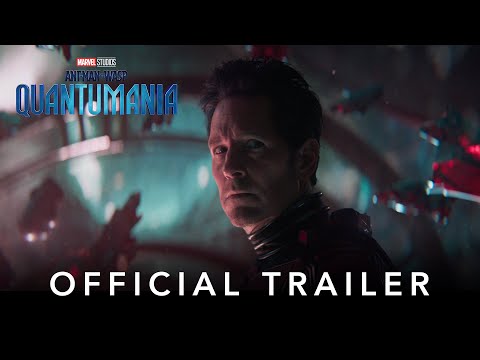 Ant-Man 4 trailer
Ant-Man 4 doesn't have a trailer because it's not been greenlit, and it would be weird if Peyton Reed started shooting a movie he didn't have permission to make. We've included the Ant-Man 3 trailer for your enjoyment in the meantime.
If you love Ant-Man and the rest of the MCU, then check out our guides to all the new movies set in the expanding Marvel Multiverse. We've written about everything from Guardians of the Galaxy Vol 3 to Spider-Man 4.
If that's not enough, we've also got articles explaining who MODOK and Kang the Conqueror are because who doesn't love a good Marvel villain… well, except for the Avengers.