What are the best Paul Rudd movies? Ah, Paul Rudd. A true international treasure. Though he might be hanging around in the cultural consciousness by pretending to cry on Hot Ones or spitting serious bars about how much he loves Grace and Frankie on Saturday Night Live, Rudd is best known for his role as a lovable goofball in every single film he's appeared in.
There are high expectations of his filmography, given that he's literally the MCU's Ant-Man, and though there have been some duds, there's something about Paul Rudd that brings out the magic in a movie. He's a good omen, if you will, for quality comedy and charming character work. He wasn't always a literal superhero, though, and he's had some more contemporary roles over the years.
He's made romance movies, action movies, and shone in comedy movies.
Now with his superhero movie, Ant-Man 3, having hit cinemas in 2023, we thought it'd be fun to take a look through the very best Paul Rudd movies.
What are the best Paul Rudd movies?
Romeo + Juliet
Clueless
Anchorman The Legend of Ron Burgundy
Walk Hard The Dewey Cox Story
The Perks of Being a Wallflower
Ant-Man
Ghostbusters Afterlife
Romeo + Juliet (1996)
It's very easy to forget that Paul Rudd was, in fact, a part of Romeo + Juliet with the film having such a stacked cast and a breakneck pace that whisks you from one moment to another, but his appearance as Dave Paris is a pretty crucial one.
Rudd plays the first character to attempt to court Juliet before our beloved Romeo swoops in. Rudd is charming as ever — if perhaps lacking a little edge. It's a modern classic for a reason and well worth the watch if you somehow missed it.
Clueless (1995)
Another entry from earlier on in Rudd's career, Clueless, is a modern retelling of Jane Austen's Emma that never really feels like it's based on the literary classic.
Though many dismiss it as a mere 'rom com', it's much more than that. Led by Alicia Silverstone's Cher, Clueless weaves a captivating story of matchmaking set against the backdrop of a mid-'90s American high school.
Rudd's character Josh serves as a big part of Cher's life than she expected, and revelations along the way bring them together – but it's the adventure to get there that makes this teen movie so much fun. Even if it isn't typically your kind of movie, you'll fall in love with Tai so quickly that you'll barely notice.
Anchorman The Legend of Ron Burgundy (2004)
The movie that truly put Rudd's comedic chops to the test, Anchorman is a hysterical and absurd movie that may well feature Will Ferrell's best comedy performance.
The film, following the titular legendary Anchorman and his television compatriots, sees Burgundy face off with his new on-air host Veronica Corningstone, who he believes threatens his livelihood – but frankly, nobody's watching Anchorman for its plot. They're watching for afternoon delights, kicked dogs, and flute solos.
It's a truly bizarre comedy, but one that helped to put Adam McKay on the map and one that has truly stood the test of time.
Walk Hard The Dewey Cox Story (2007)
Paul Rudd is barely in this movie, to tell you the truth, and his contributions extend to one whole uncredited cameo but trust us on this one – it's worth the price of admission for his part alone.
Walk Hard is one of the only films that has truly been able to parody the overstuffed and overfamiliar music biopic genre of film, that sees country star Dewey Cox's rise to fame in the face of adversity.
It's a comedy that wastes no time in trying to make you laugh, and it'll do a good job of it, too – but the best thing it will do for you is show you Paul Rudd's John Lennon. You'll never say the words 'great record' the same again.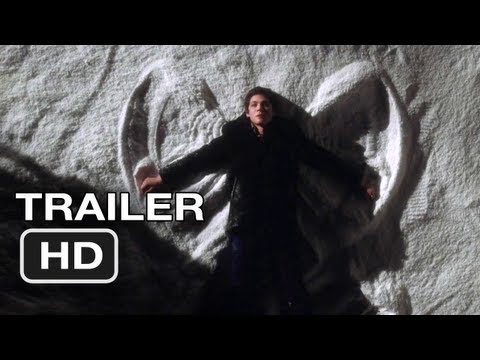 The Perks Of Being A Wallflower (2012)
Few kids growing up when 1999 rolled around didn't feel seen and recognised by Stephen Chbosky's The Perks of Being A Wallflower, and those growing up in 2012 felt exactly the same when its movie adaptation rolled around.
The teenage classic came to life in a heartfelt, colourful and touching way, thanks in part to Paul Rudd's Mr Anderson, the teacher who acts as something of a creative focal point for Charlie. Though it naturally appeals to teenagers more than anyone else, it still holds up wonderfully and is well worth the watch if you (somehow) missed it the first time around.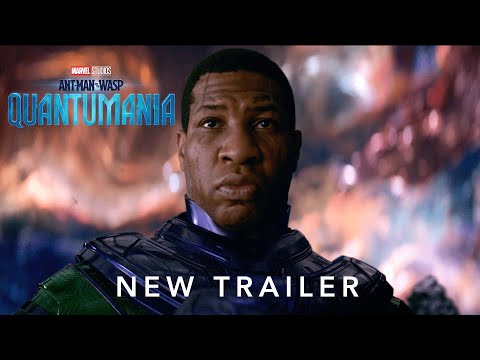 Ant-Man (2015)
We could fill this list with all of Rudd's appearances in the MCU as Scott Lang, to be perfectly honest – but we'll start at the beginning. Though the film had some difficulty getting produced after Edgar Wright's proposed directing duties fell through, the final product of Ant-Man is still a highlight of what has now become the early days of the MCU.
Though many Marvel movies in the MCU claim to divert from the standard genre, Ant-Man truly does feel like a superhero heist movie, with the charming Lang's training with hard-headed Hope Van Dyne feeling truly rewarding.
With a menacing Marvel villain, goofy action packed with ants and giant Thomas the Tank Engines and some very serious stakes, though it doesn't try to reinvent the wheel, Ant-Man is a certified banger that often doesn't get the love it deserves. If you love Scott Lang, check out our Ant-Man 3 review.
Ghostbusters Afterlife (2021)
The concept of the franchise-ification of Ghostbusters was horrifying to many, and it's pretty easy to see why. Pop culture loves Ghostbusters, but it's an '80s movie – what's left to dig up? Well, Ghostbusters: Afterlife finds out, and it reveals excitement that we thought the series had exhausted since the credits rolled on Ghostbusters II.
Introducing a new era of fearless phantom fighters (and Paul Rudd's lovable step-father-figure Grooberson), the film is packed with action and laugh but never has too much time to sing an ode to family and legacy, and while it has its own attitude, it pays homage to the original Ghostbusters team in a heartwrenching finale.
The legacy sequel to Ghostbusters is a concept that frightens many, but you ain't afraid of no ghost, right? Check out our Ghostbusters Afterlife review for more of our thoughts.
If you love Rudd's work, you should check out our Ant-Man cast breakdown. There you can find out who's playing MODOK, Kang, and all your favourite Ant-Man characters!
Still not satisfied? Well, we've also got an article all about all the new movies coming in 2023.