Where does Indiana Jones live? After more than 40 years, we've reached the end. Harrison Ford is hanging up cinema's most famous fedora for the final time and waving farewell to one of Hollywood's best adventurers: Indiana Jones.
The new Indiana Jones movie provides Harrison Ford with plenty more adventuring to do, as we explored in our Indiana Jones 5 review from the Cannes Film Festival 2023. This time around, he's on the hunt for the ancient Dial of Destiny, and he has to get to it before Mads Mikkelsen's villain can do awful things with it. We've seen a few Indiana Jones movies by now, so we know the score.
It has been a while since we last met Indy and the rest of the Indiana Jones cast, so you might be asking: where does Indiana Jones live? His life hunting for hidden artifacts all over the world makes sure he can never lay that famous hat in the same place for long, after all.
Where does Indiana Jones live?
In Indiana Jones 5, we find Indy living in a New York apartment as he's teaching at the city's Hunter College.
We have often seen Indy move around between teaching jobs and live in different homes as a result. This apartment isn't the happiest place either, so we imagine he was thrilled at the prospect of being out on the road again.
As a kid, Indy grew up in Princeton, New Jersey, after he and his father moved away from their home in Moab, Utah.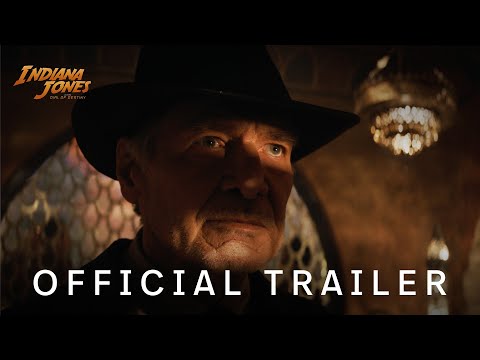 Most of the New York City scenes in Indiana Jones 5 were actually shot in Glasgow, Scotland. It's part of a trend of the biggest new movies filming in the UK, with The Batman recently transforming Liverpool, England into the bleak, corrupt world of Gotham City. Perhaps we'll see R-Batz return there ahead of The Batman 2 release date.
This week, though, is all about celebrating Indy. So take a look at our Indiana Jones 5 ending explained to see how the latest adventure concludes and find out about everyone who dies in Indiana Jones 5. We've also got more information on who Phoebe Waller-Bridge plays, if Sallah is in Indiana Jones 5, and the Indiana Jones 5 filming locations.
You can also find out more about the best movies in the series, including the explosive Indiana Jones stunt that nearly ended in disaster. Or, for Ford's next project, learn about the Yellowstone 1923 season 2 release date and learn about the history of why the Western has always been a genre for women too.