Where was Indiana Jones 5 filmed? Grab your passports and your adventurous spirits because Harrison Ford is back as Indiana Jones and has taken a worldwide trip in his latest movie, The Dial of Destiny.
Every Indiana Jones outing is packed with thrills, mysterious temples, and globetrotting antics. However, currently, we are living in the age of advanced tech, meaning that studio filming using StageCraft and so on has become commonplace. Luckily, the new Indiana Jones movie, Indiana Jones and the Dial of Destiny, goes old school and went all over the world to film the new movie – reminding us why this franchise holds some of the best adventure movies of all time among its ranks.
Here we break down every filming location in Harrison Ford's upcoming film, as well as a brief explainer on why certain places were chosen for Indy's big send-off. So without further ado, here is where Indiana Jones 5 was filmed.
Where was Indiana Jones 5 filmed?
Indiana Jones 5 was filmed in four different countries: England, Scotland, Italy, and Morocco.
Principal photography began in England at Pinewood Studios. The Dial of Destiny made use of sets built at Pinewood as well as on-site locations such as Bamburgh Castle and the North Yorkshire Moors Railway.
Later, filming went to Scotland. Then the crew went to Sicily, Italy, which was a stand-in for Greece. Finally, production headed to Morocco. Originally, director James Mangold wanted to film in India, but due to Covid-19 restrictions, he had to change his plans and shoot in Morocco instead.
Luckily, the travel change didn't cause any major hiccups, and Indiana Jones 5 is still set to release on June 28 in the UK and June 30 in the US.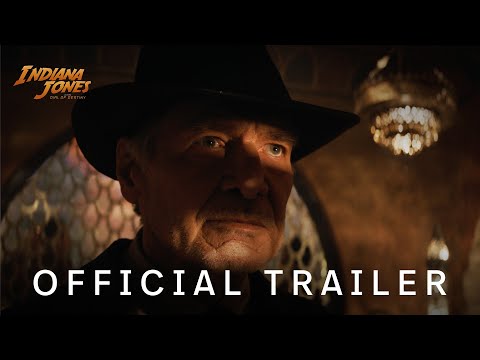 Here are all the Indiana Jones 5 filming locations:
England
Scotland
Italy
Morocco
For more information on the new movie, here is our Indiana Jones 5 review. We also have all the details that you need to know on how to watch Indiana Jones 5. And if you need more on The Dial of Destiny, you can find out if Indiana Jones 5 has a post-credit scene via our guide. or check up on all the Indiana Jones movies on Disney Plus by clicking or button below.
Be sure to check out our list of the best movies of all time and everyone in the Indiana Jones cast if you fancy more movie magic.