Will there be a Good Omens season 3? Rejoice heavenly (and devilish) readers because Aziraphale and Crowley are back for another round of divine adventures in Good Omens season 2 on Prime Video.
Unfortunately, though, while we love Good Omens (Read our Good Omens season 2 review if you don't believe me, it's seriously one of the best fantasy series ever), we've only been blessed with six episodes of this incredible TV show. That's barely half a day's binge!
Well, we know gluttony's a mortal sin, but we've always enjoyed walking on the wild side, so get ready to take a bit out of the apple of knowledge because here's everything we know about a potential Good Omens season 3 release date.
Will there be a Good Omens season 3?
While Good Omens season 3 hasn't been officially announced yet, but Neil Gaiman has said there are plans for another season.
"Because the hypothetical season three exists, there is a story that is there, and I didn't feel that we could drive straight from season one into that," Gaiman told SFX magazine [Via GamesRadar]. "I knew what the stakes were. I knew what the parameters were.
"I also knew that I had David [Tennant] and Michael [Sheen]. I had the angels from plot number one," he continued. "I had demons from plot number one. And with anybody that I wanted to bring back but didn't have room for right now, I did not have to bring them back as themselves."
When will Good Omens season 3 be released?
Unfortunately, we don't think Good Omens season 3 will be released until at least late 2024 or maybe even 2025 because of the ongoing Writers and Actors strikes.
Until the 2023 Writers Strike and the Actors Strike come to an end, there's no way for production on Good Omens season 3 to begin, and it looks, for now at least, like the strikes will continue for the foreseeable future.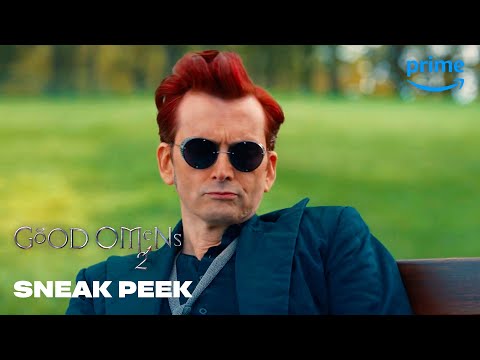 What will Good Omens season 3 be about?
Good Omens season 3 will likely pick up where the second series left off, with Aziraphale running Heaven alongside Metatron as they plan for the Second Coming. Crowley, meanwhile, will likely still be on Earth licking his wounds after Aziraphale rejected him.
Presumably, at some point, Aziraphale will see the light and try and stop Heaven's attempts at armageddon. Or maybe not? You never can tell with Gaiman.
Who'll be in Good Omens season 3?
We expect Michael Sheen, David Tennent, and the rest of the recurring cast to return for season 3 of Good Omens. It's likely that Derek Jakobi will likely return as Metatron as well.
Here is the expected Good Omens season 3 cast list:
Michael Sheen as Aziraphale
David Tennant as Crowley
Derek Jakobi as Metatron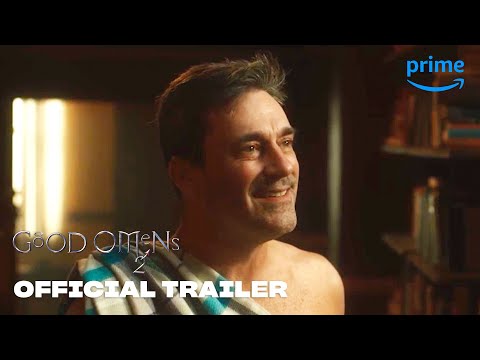 For more on the various stars who make up the Good Omens season 2 cast, read our guide here.
If you're a Good Omens fan, then you're in Heaven (or Hell, depending on your preference) because we've got a bookshop's worth of articles about the series. We've written about when Good Omens season 2 takes place, when Aziraphale and Crowley first met, and answered if Aziraphale and Crowley get together in Good Omens season 2.
If you just want to learn more about the fantasy series, then check out our guides breaking down The Sandman season 2 release date, the House of the Dragon season 2 release date, and the Rings of Power season 2 release date.
Finally, be sure to check out our guide listing the best TV series of all time, and if you just want to find something new to watch, we have an article listing everything new on Prime Video. What a glorious time to watch TV.