Is Foundation season 2 streaming? The sci-fi series is back for another installment of intergalactic drama, and we're excited to follow its star-studded cast across the galaxy.
If you're wondering if Foundation is on any of the best streaming services, you're in the right place. Below is all the information on whether one of the best sci-fi series in recent years is new on Netflix, Amazon Prime Video, or Apple TV Plus, and even if there's any news about physical media.
Let's go over each service, then. Here's how to watch Foundation as well as details on what subscriptions you might need.
Where can I watch Foundation season 2?
Foundation season 2 is streaming weekly on Apple TV Plus beginning Friday, July 14, 2023, with a new episode every week after.
Apple TV Plus is where you'll want to go for season 2. You can sign up for the service using this link. A subscription is needed to watch the series.
Is Foundation season 2 streaming?
Foundation 2 is streaming on Apple TV Plus, with a new episode releasing weekly every Friday following July 14, 2023.
This is a weekly show, so an Apple TV Plus membership and a spot in your calendar every Friday to travel to the stars is all you need. You won't find it streaming elsewhere.
Is Foundation season 2 on Netflix?
Foundation 2 is not on Netflix and never will be, unless Apple licenses it out to the streamer in the future, which is unlikely.
If Netflix is your service of choice, we have lists of the best Netflix series and best Netflix movies to keep you busy.
Is Foundation season 2 on Disney Plus?
Foundation is an Apple TV Plus series, so season 2 is not on Disney Plus and is unlikely to be in the future.
You can use the link above to jump straight into the science-fiction series with a free trial, or if you're not ready to make the jump from Disney Plus to Apple TV Plus, we have lists of the best Disney Plus shows and everything new on Disney Plus instead.
Is Foundation season 2 on Prime Video?
Foundation 2 isn't on Amazon Prime Video because it's an Apple TV Plus exclusive, so you can only stream it there.
Unlike series by studios with no home-brewed streaming service, Foundation was created specifically for a platform, so we don't foresee it streaming elsewhere. But never say never, especially since Max has just licensed out some of their content to Netflix.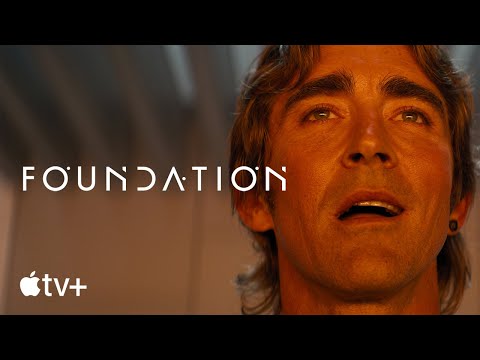 Is Foundation season 2 on Blu-ray?
Foundation season 1 had no Blu-Ray release in the US or UK, and we don't expect season 2 to be any different.
Streaming services don't tend to make deals for their TV series and movies to come to disc, which is unfortunate. With enough demand, this can sometimes be changed.
That's how to watch Foundation. Once you've seen the new episode, come back for our Foundation season 2 episode 1 recap. For different sci-fi, see our lists of the best science-fiction movies. We also have more streaming options for you with our guide to everything new on Paramount Plus and new on Amazon Prime Video.