Does Fast X set up Hobbs and Shaw 2? We all love Dwayne Johnson and Jason Statham, and they've made an indelible impact on the Fast and Furious franchise – both individually and together.
In fact, we think Hobbs and Shaw are two of the best Fast and Furious characters, so fans of both Johnson and Statham will have been waiting with anticipation for the Fast and Furious 10 release date. These two have made many of the best action movies we've seen over the last few decades, that we think Hobbs and Shaw 2 could be among the best movies in the Fast and Furious franchise – if it ever gets made.
So does Fast X set up Hobbs and Shaw 2? Will we get more Fast and Furious movies in which the two characters appear together? Take a look at our Fast X review to see what we thought of the latest Fast and Furious film, and then see what we think about the future.
Does Fast X set up Hobbs and Shaw 2?
No, Fast X does not set up Hobbs and Shaw 2, even though both characters appear in the movie.
It's bad news for anyone hoping to get a tease for the long-awaited sequel, as Hobbs and Shaw don't share the screen in the new movie. In fact, both characters are relegated to very small roles indeed.
Deckard Shaw pops up halfway through the movie in an extended version of the scene that was used for the Fast and Furious 9 post-credits scene. When Han (Sung Kang) turns up at his door, Shaw assumes that he's showing up for revenge after Shaw tried to kill him back in his villain days.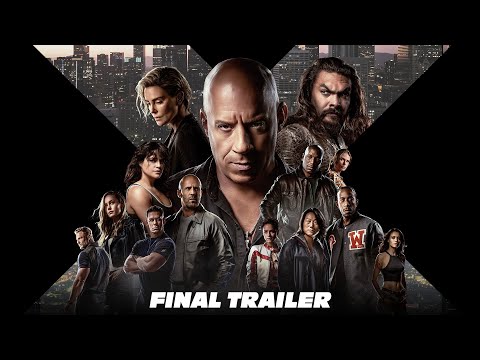 They start to fight until mercenaries ordered by Dante Reyes (Jason Momoa) arrive, and the two former rivals work together to make their escape. Then, Shaw disappears from the movie after learning that his mum Queenie (Helen Mirren), could be under threat.
Hobbs, meanwhile, only appears in the post-credits scene, where Momoa challenges him about being the person who pulled the trigger to execute his dad in Fast Five. Take a look at our Fast X ending explained for more.
But crucially, none of this even hints at a future Hobbs and Shaw 2. That ship, sadly, may well have sailed. Nothing can be ruled out in Fast-land, though, and we'll keep our fingers and fists crossed for more from the best odd couple buddy duo we've seen in years.
If that's not enough Fast and Furious for you, find out how to watch Fast X and why we think the Fast and Furious movies are really a gritty Power Rangers reboot.
We've also got loads of info about the best new movies to look out for, including The Equalizer 3 release date and the Mission Impossible 7 release date.