Does Fast X have a post-credits scene? The time has come to return to Dom Toretto and his chosen family for another two-hour onslaught of vehicle-based carnage. There's crashing, there's smashing, there's shooting, and there's a very loose grasp on the laws of physics. In short, everything you want.
The Fast and Furious 10 release date arrives this week, and you can check out our Fast X review to find out what we thought of the new film in one of the best action movie franchises in Hollywood today. And as the ensemble of the best Fast and Furious characters grows bigger, the prospect of a post-credits scene teasing the future grows too. That's especially true now we know this is the first part of a new Fast and Furious trilogy.
But does Fast X have a post-credits scene? We're here to let you know whether you can dash off to the loo as soon as the credits roll or whether it's worth sticking around to see if there's some information on a Fast and Furious 11.
Does Fast X have a post-credits scene?
Fast X does have an extra scene midway through the credits, and you definitely need to stay for it. There is nothing at the very end of the credits.
It has been a long time since a post-credits scene felt genuinely essential, and that's even true of MCU movies. The Marvel Cinematic Universe popularised the concept, but their recent offerings have been head-scratchers. The Fast and Furious movies seem to have taken up the mantle.
Fast and Furious 9 gave us the first meeting between Deckard Shaw and Han since the former left the latter for dead. Fast X delivers yet another doozy, and while we won't spoil what happens here, it's fair to say this mid-credits scene got a rapturous reaction at the screening we attended.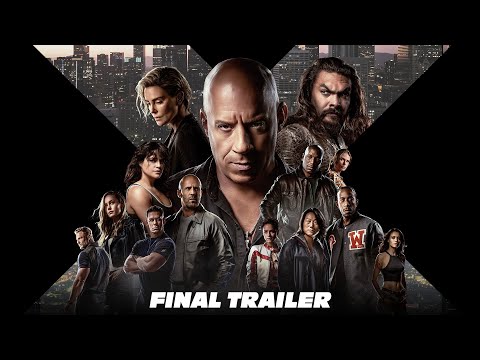 There's nothing at the very end of the credits, though, so feel free to hop up out of the cinema as soon as the mid-credits scene comes to an end. It's a pretty lengthy movie, so your bladder will thank us for that one.
If you're desperate for more Fast, check out our guide to the Fast and Furious cast and find out why Fast and Furious 10 has a ludicrous alternative title. You can also take a look at why Tommy Lee Jones in Fast and Furious would've changed cinema forever.
We've also got a list of the best movies of all time, as well as guides to some great new movies, including the Indiana Jones 5 release date and The Marvels release date.