You might think that the Fast and Furious franchise isn't particularly sophisticated. But we'd laugh in your face at such an assertion. In fact, the tangled lore of Vin Diesel's vehicular soap opera requires plenty of care and attention to follow.
That's something John Cena discovered when he joined the Fast and Furious franchise for the ninth movie in 2021. He immediately had a huge role in the Fast and Furious cast, portraying Jakob – the long-lost brother of Diesel's protagonist Dom Toretto. Of course, by the time the second of his new movies came around, he'd transitioned from villain to hero. As Mando might say, this is the way in the Fast-verse.
But the reveal of Jakob's identity was something everyone was keen to keep secret from prying eyes during filming. And this meant Cena had to be very vigilant in hiding part of his costume: that distinctly Toretto-esque crucifix necklace. If you've watched the Fast and Furious movies in order over the years, that necklace signifies Toretto DNA instantly.
While promoting F9 in a 2021 interview with Digital Spy, Cena revealed just how careful he had to be when it came to wearing that necklace in any sort of location where candid photos or paparazzi pics could give the game away ahead of time.
Cena said: "After every take, take it off, hide it, give it to someone. The costumes are the costumes and they can be whatever you needed it to be, but if there was ever a candid with a coffee in my hand and the cross, that's a dead giveaway.
"It's amazing that that one piece of jewelry has so much energy and gravity around it. That was the one thing I put on before they said roll and as soon as they said cut, I would take it off, and that was how we kept everything under wraps."
It's refreshing to see how much work the best movies in the Fast franchise have done to protect the biggest storylines. Jakob's connection to one of the best Fast and Furious characters proved to be the center point of F9, so we're very glad that the most important information was kept from us until the time was right.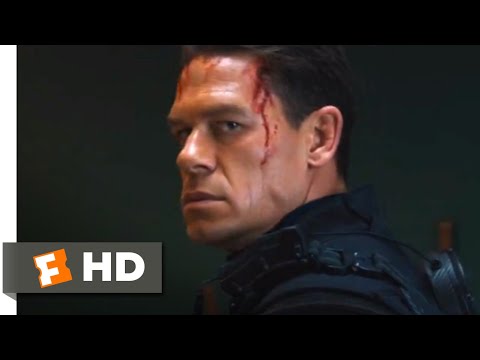 Jakob really jumped up in our estimations when he reappeared as part of the team in Fast X, benefiting from a character shift. This allowed Cena to make the most of his considerable comedy powers and deliver a goofy spin on his badass vehicular specialist. We have our fingers crossed that we'll see him again, despite how that movie played out.
For more of this franchise, check out our round-up of the best Fast and Furious cars and you can also read our Fast X review to find out what we thought of the latest movie. Then, look ahead to the Fast and Furious 11 release date.
Finally, learn more about why Vin Diesel is a bigger star than Dwayne Johnson or change tack entirely to find out about the future of the MCU in The Marvels.