Is John Cena part of the team in Fast X? In the world of Fast and Furious, villains don't tend to stay villains for long. Just ask Hobbs and Shaw, who both started out as adversaries for Dom Toretto before ending up on the same side.
That trend continued in Fast and Furious 9, in which John Cena showed up as Dom's very angry younger brother Jakob. By the end of that Fast and Furious movie, he had been dumped by his villainous benefactor and found himself helping Dom and the family avert an enormous catastrophe. The best movie villains sometimes find themselves becoming the best heroes by the end.
So now we've arrived at the Fast and Furious 10 release date. Is it a case of new movie, new Jakob? Is John Cena part of the team in Fast X? Let's take a look under the hood and find out.
Is John Cena part of the team in Fast X?
John Cena is not a fully-fledged part of Dom's team in Fast X, but he is trusted with helping Dom's son to escape Dante's mercenaries.
Jakob has clearly stayed in contact with Dom and their sister Mia in between the two movies, and though he's not an official part of the team, he's very much an ally. When mercenaries aligned with Jason Momoa's new uber-baddie Dante Reyes show up to kidnap Dom's son, Brian, a heavily-armed Jakob arrives to help Mia fight them off.
He then embarks on a road trip of sorts with Brian as they try to evade capture. As we explained in our Fast X review, it's a great excuse to make the most of Cena's aptitude for goofy comedy.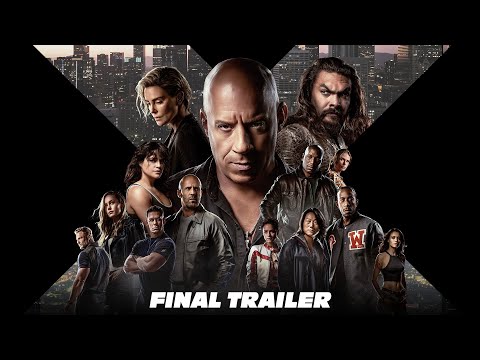 That road trip eventually leads to a face-off with Dante and his goons, which has explosive consequences. Check out our Fast X ending explained for more information on how it all pans out.
If that's not enough Fast and Furious for you, find out about everyone who dies in Fast X, a possible Hobbs and Shaw 2, and how Tommy Lee Jones in Fast and Furious would've changed cinema.
We've also got guides to all of the best new movies on the way, including The Marvels release date and the Indiana Jones 5 release date. Or, for more Cena, find out what we know about the Peacemaker season 2 release date.