Will there be a Hobbs and Shaw 2? We love the Fast and Furious movies, but it's wrong to let Vin Diesel have all the fun. Hobbs and Shaw showed that there's plenty of room for the supporting characters in the vehicular franchise to run, jump, shoot, and drive through their own adventures.
It's been four years since the Fast and Furious movies got their first spin-off with Hobbs and Shaw, which instantly became one of the best Dwayne Johnson movies and made the most of his adversarial chemistry with Jason Statham. Fans of the Fast and Furious franchise have since been crossing their fingers in the hope that the characters will share the screen again in a new movie.
So will there be a Hobbs and Shaw 2? Can we expect to see two of the best Fast and Furious characters together again? It could be one of the best movies in the franchise if they do.
Will there be a Hobbs and Shaw 2?
Sadly, it's bad news, as there aren't currently any firm plans for Hobbs and Shaw 2. Still, fingers crossed!
Hobbs and Shaw punched its way through cinemas in 2019 and earned a mammoth $760m at the global box office, which is quite the haul for a spin-off. By the end of that year, all involved were making very positive noises about a sequel. Money talks, after all.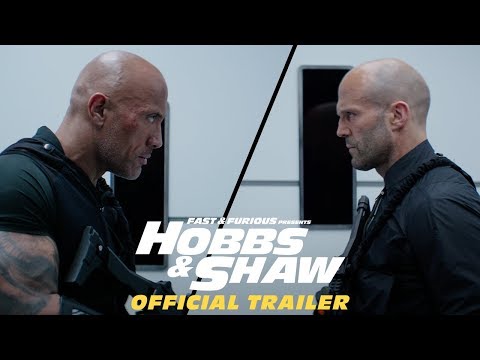 Then, in 2021, Johnson provided us with an update about an idea he had that sounded a lot like a potential farewell for Hobbs. He described it as "the antithesis of what Fast and Furious movies generally are". It's unclear whether that idea ever went beyond Johnson's head and on to the pages of a script.
But, in December 2022, Hobbs and Shaw producer Kelly McCormick poured cold water on our hopes when she announced that a Hobbs and Shaw sequel is not happening at the moment. We'll see Shaw again on the Fast and Furious 10 release date, but we're less sure about Hobbs.
Elsewhere, find out how to watch Fast X and take a look at our examination of how Tommy Lee Jones in Fast and Furious would've changed cinema.