It is safe to say no Fast and Furious fan expected to see Dwayne Johnson return to the freewheeling franchise. However, despite a very public feud with Fast and Furious alumni Vin Diesel, all our expectations were blown away with Johnson's cameo in the new movie Fast X. And now, more good news is heading our way.
Universal Pictures announced in June 2023 that Johnson's cameo in the latest Fast and Furious movie wasn't just a one-off. In fact, his Fast and Furious character, security service agent Luke Hobbs, will be getting his own spin-off movie too. Now if you are up to date on the Fast and Furious cast drama, then you'd know that this is a big deal. Diesel and Johnson have had public issues for years.
In fact, Johnson previously told CNN "that there was no chance" he'd return to the Fast family after another round of Instagram spats with Diesel back in 2021. But thankfully, Johnson has now confirmed on social media that his upcoming film proves that the two stars have resolved their issues.
Posting a video of himself to followers in Hawaii, Johnson broke the good news that he is back in the Fast and Furious universe for good and that he and Diesel are in a good place.
View this post on Instagram
"The next Fast & Furious film you'll see the legendary lawman in will be the Hobbs movie that will serve as a fresh, new chapter and set up for Fast X: Part II," he captioned the post.
"Last summer [Vin Diesel] and I put all the past behind us. We'll lead with brotherhood and resolve – and always take care of the franchise, characters and fans that we love."
We are glad to see the two working things out, and to hear that we will be getting another action movie before Fast X: Part II. While the upcoming project is untitled, Johnson's post did say it would set up the next sequel. Fast and Furious 11 is set to hit cinemas sometime in 2025, so who knows, we may get a 2024 outing thanks to Luke Hobbs. Stay tuned for updates!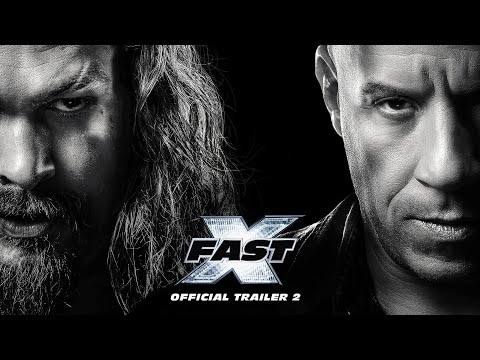 In the meantime, Fast X is out in cinemas now, and you can learn more about the movie with our Fast X review and guide on everyone who dies in Fast and Furious 10.
We also have lists of the best Dwayne Johnson movies and the best Vin Diesel movies ever made. Or, if you fancy more classics, here are the best movies of all time.