Fast and Furious is one of the biggest cinematic franchises out right now, and with so many entriesin the freewheeling IP timeline, slip-ups and canon fumbles are expected every now and again. However, in the new Fast and Furious movie, Fast X, a certain story error picked up by fans wasn't actually an error at all, according to one Fast and Furious cast member.
For fervent Fast and Furious fans, you may have picked up on a certain continuity issue in the new movie. At the end of the 2021 movie F9, we see the Fast and Furious character Han (played by Sung Kang) visit Deckard Shaw while sporting very short hair. The scene takes place during the events of Fast X, despite being a part of the 2021 action movie.
However, during a reshoot that same scene in Fast and Furious 10, Han had long hair, meaning that the two shots just don't line up. But before we all start calling the franchise canon police, Kang has explained that the hair situation was, in fact, intentional during a recent interview with Insider.
"The reason I wanted Han's hair to be short was that he's in hiding," Sung Kang said on his F9 look. "So if he's walking around looking like Han it doesn't really make any sense to the character. You cut his hair, he kind of blends in."
Kang went on to reveal how he was actually asked to cut his hair for continuity in Fast X, but he declined because he wanted to revert back to a recognizable style for long-time Fast fans.
"I realized that there are a few things that people need from Han. They want snacks, they want cool cars, and they want his hair," Kang continued. "The hair is almost like a superpower he has… It's synonymous to what defines Han."
In the end, the production team tried to get the shots as close as they could within Kang's demands. The actor cited how the crew had multiple discussions about the issue and even "did these tests where you get really close with the tucked-in hair."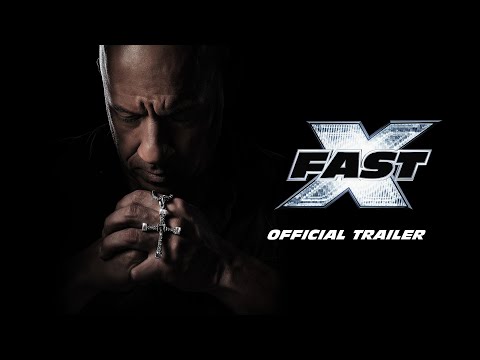 So there you have it. Before you start accusing the Fast and Furious team of being idle or making a mistake out of carelessness, Han's hair was a thought-out and planned issue. It looks like the Fast and Furious timeline is in good hands, folks, so we can rest easy knowing that fans are still being put first when it comes to the blockbuster decisions.
Fast X is out in cinemas now. For more on the hit movie, here is our Fast X review, and our guides on everyone who dies in Fast and Furious 10 and the Fast X ending explained.
We also have guides to everything that you need to know about the Fast and Furious 11 release date and a list of the best movies of all time.